In a move to diversify its asset base, mining giant BHP has agreed to pay around $50 million for a 6.1% stake in SolGold, which operates a copper-gold project in the mineral-rich Cascacbel region of Ecuador.
Interestingly, one of BHP's partners in the SolGold project will be Newcrest mining, which owns 14.5% of the mine and is the majority operator.
We take notice of the foresight of this purchase, along with other asset acquisitions by domestic mining names against the backdrop of falling raw materials and mineral prices.
We see solid chart support for BHP in the $30.60 area.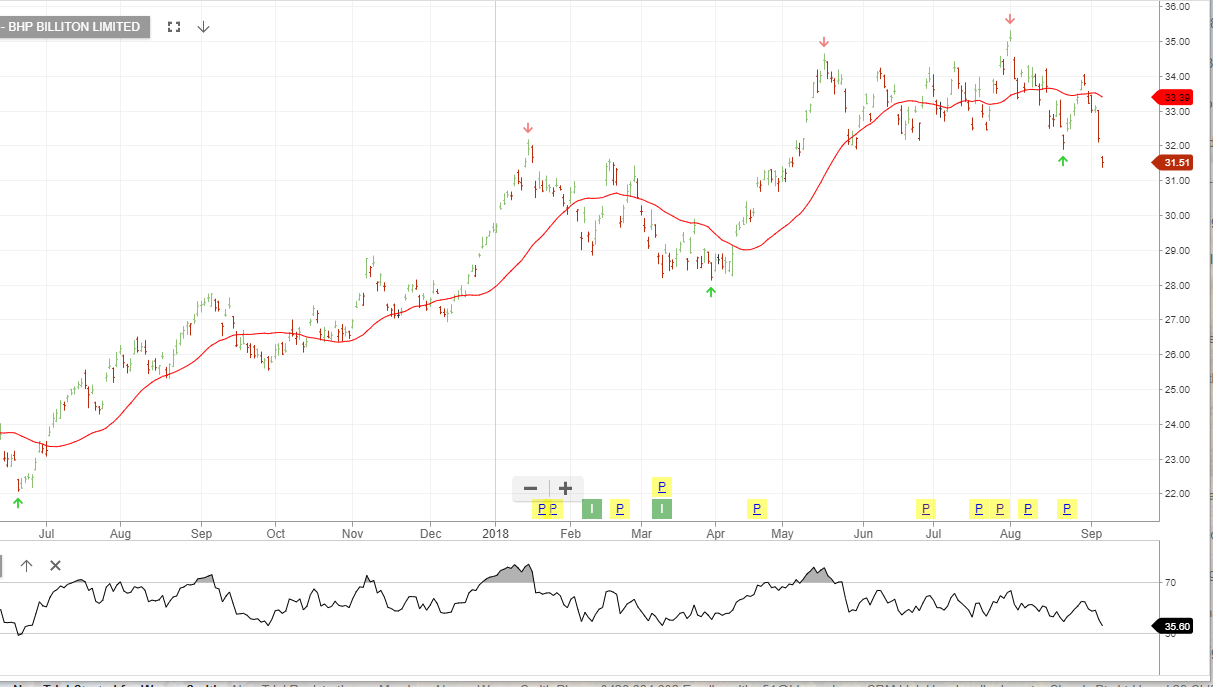 BHP