Our ALGO engine triggered a sell signal for AMC on August 2nd at $15.25.
The share price reached a 3-month low of $13.62 in early trade today and is entering into an oversold chart pattern.
Despite the recent uncertainty of trade friction between the US and China, we believe the outlook for the paper and packaging sector will remain stable and input costs will continue to drift lower.
We see technical support in the $13.35 area and would not be surprised to see a ALGO buy signal above $13.00.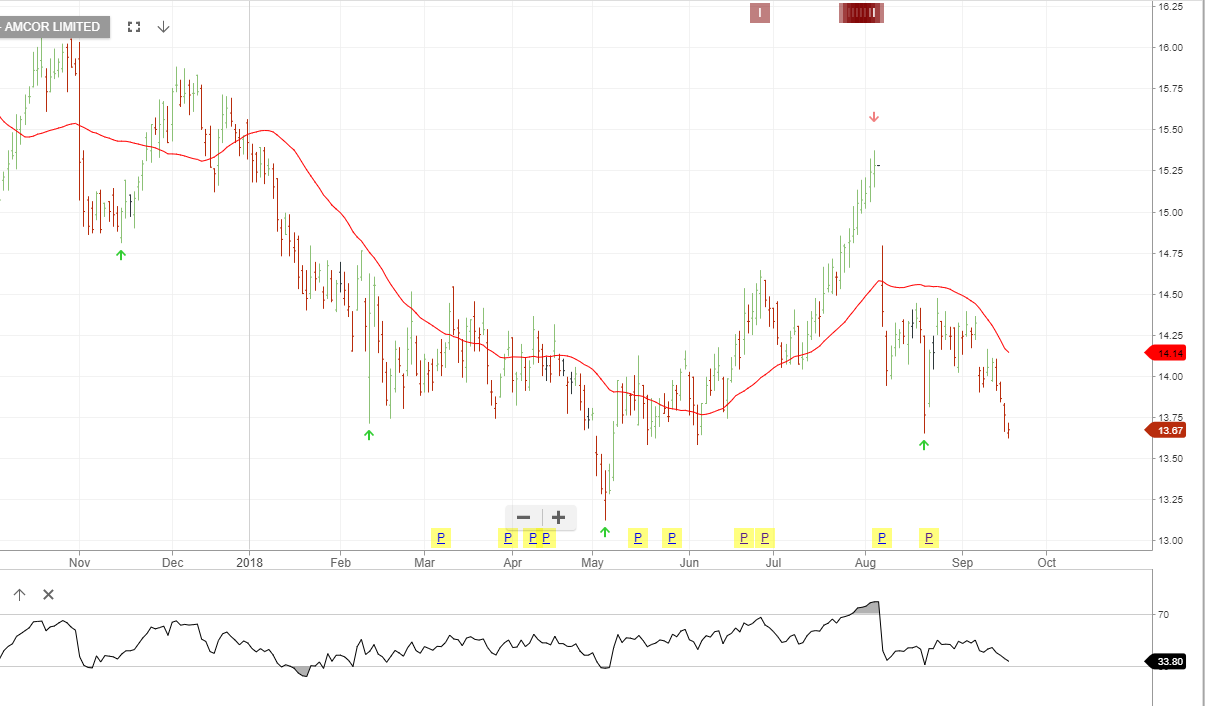 Amcor