With US interest rates pushing higher, low growth defensive names have been under recent selling pressure.
We've seen this reflected in other yield sensitive names, within the property and infrastructure sectors as examples.
With Healthscope likely to grow forward earnings at 5% and trading on a 3% yield, it's hard to be excited about the short-term investment returns, however, we're confident investors will be rewarded over the next 2 – 5 years with income plus capital growth.
Accumulate HSO near the $2.10 price level.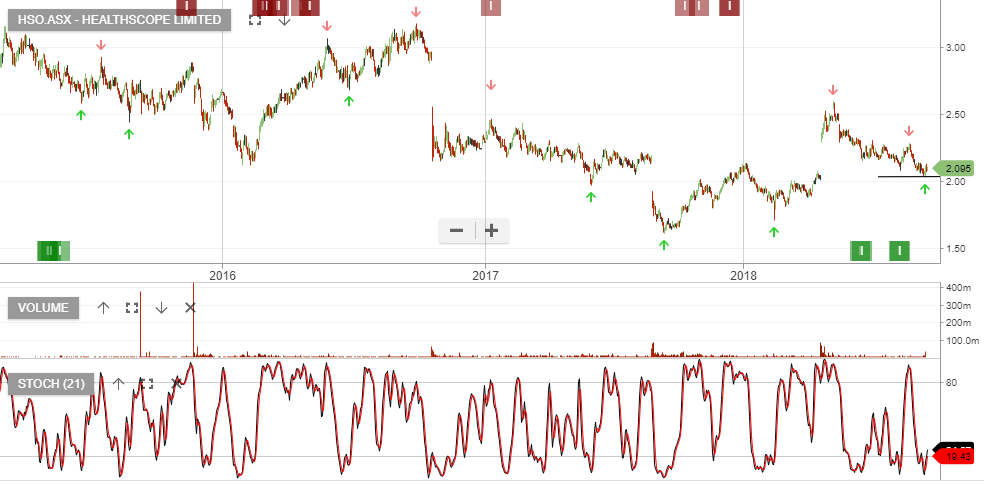 Healthscope