Our ALGO engine triggered a sell signal for BOQ on August 31st at $11.49.
Since then the share price has traded sideways to lower and has now broken a technical support level near $11.05.
BOQ will hold its AGM next Thursday, October 4th.
In addition to warnings about funding pressures and contracting margins, we also expect the bank to announce a $30 million restructuring charge during the meeting.
On balance, the combination of technical and fundamental weakness points to a return to the June lows near $9.60.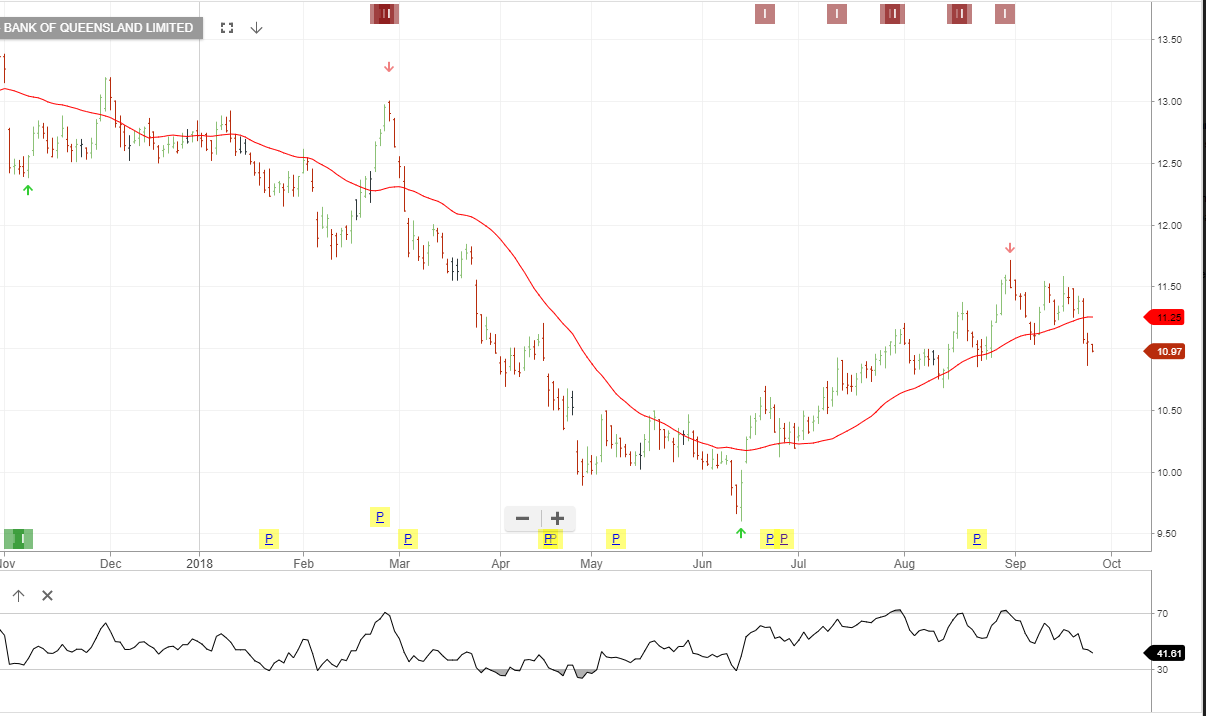 Bank of Queensland