Our ALGO engine reflected a buy signal for ALL on September 14th at $28.90.
The share price is near the same level in early trade today.
However, with the recent acquisitions of Big Fish Games and Plarium, we expect to see an increase in the company's USD-based earnings as it grows its position within the online gaming sector.
Almost 60% of ALL's earnings are generated in the USA and the company is projected to grow earnings by 19% to $1.40 per share during 2019.
ALL is one of several ASX listed companies that will benefit from a progressively lower Aussie Dollar.
Technically, we see solid support in the $27.90 area and an initial upside target of $31.25.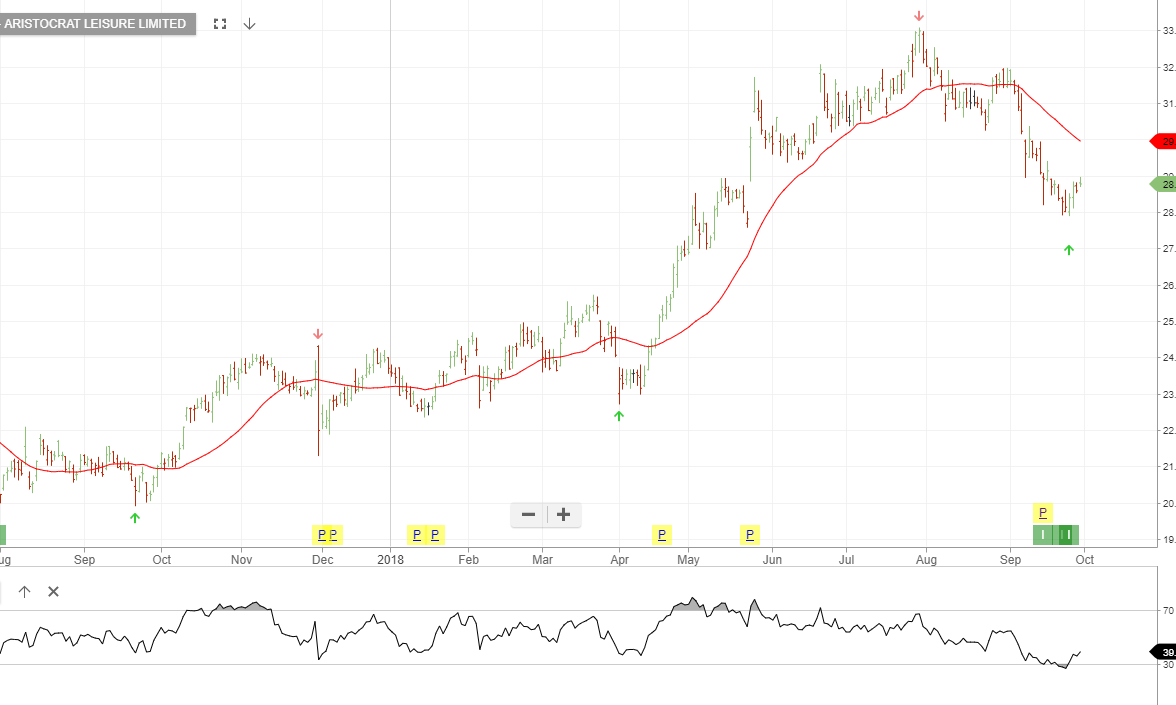 Aristocrat Leisure