Our ALGO engine triggered a buy signal for CYB into yesterday's ASX close at $5.69.
This "higher low" pattern is referenced to the intra-day low of $5.20 posted on June 4th.
CYB at $5.50 – $5.60 appears to be a good buying opportunity. We expect earnings upgrades next year following integration with Virgin Money.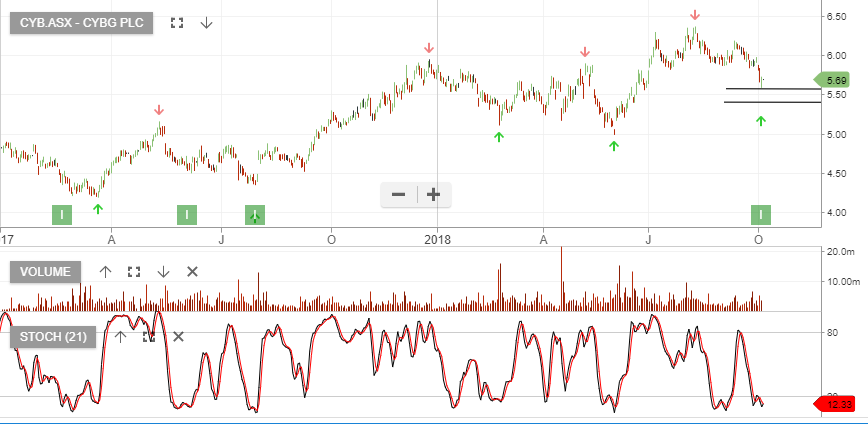 CYB