Our ALGO engine has shown a sell signal for BOQ since August 31st at $11.50.
The share price got a boost at yesterday's AGM trading up to $11.35 just after the FY18 NPAT data was released.
However, as the trading day progressed, the lower margins on the current loan book combined with large software write offs pressured the share price back below $11.00.
We still prefer the short side of BOQ with a downside target of $9.60.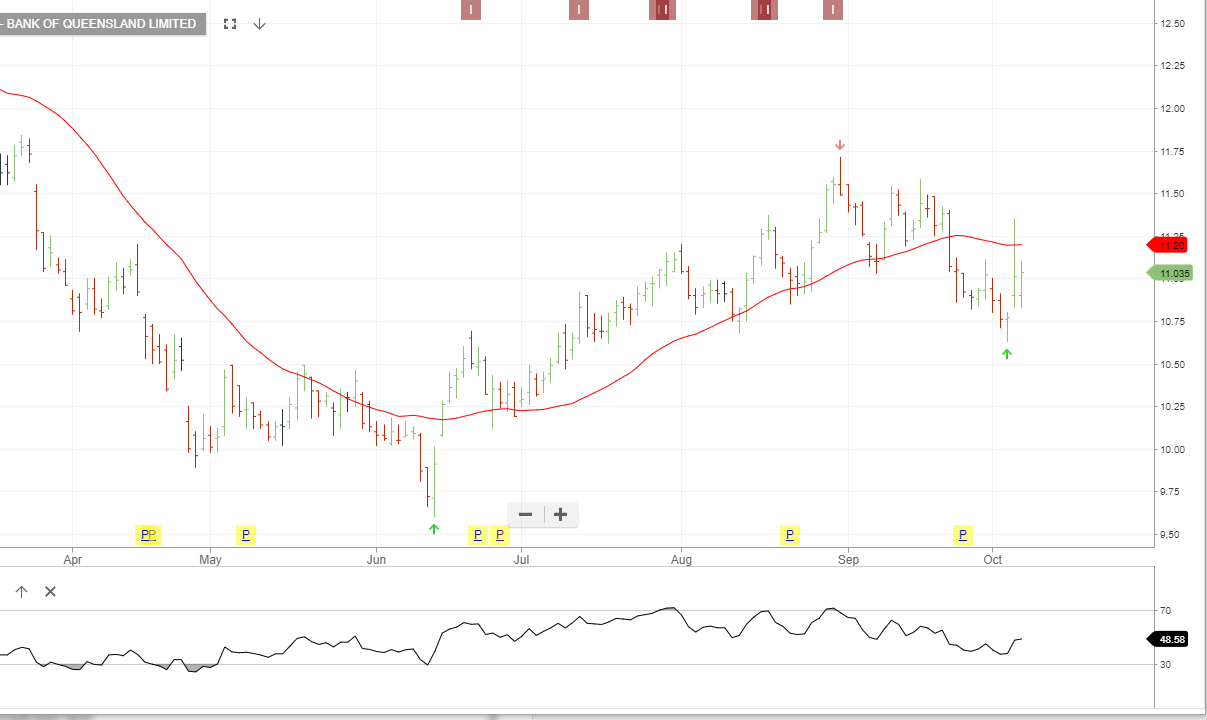 Bank Of Queensland