Our ALGO engine triggered a buy signal for LLC into Friday's ASX close at $18.70.
This "higher low" pattern is referenced to the intraday low of $17.25 posted on April 27th.
Since reaching an all-time high of $21.70 on August 7th, the share price has dropped over 14% and traded to a 5-month low on Friday.
We believe the company is well positioned in the infrastructure construction space and its international expansion will diversify the risk of a slowdown in the domestic residential market.
At current levels, we calculate LLC is trading at about 13X FY 19 earnings and expect the stock will find investor interest above the $18.00 support area.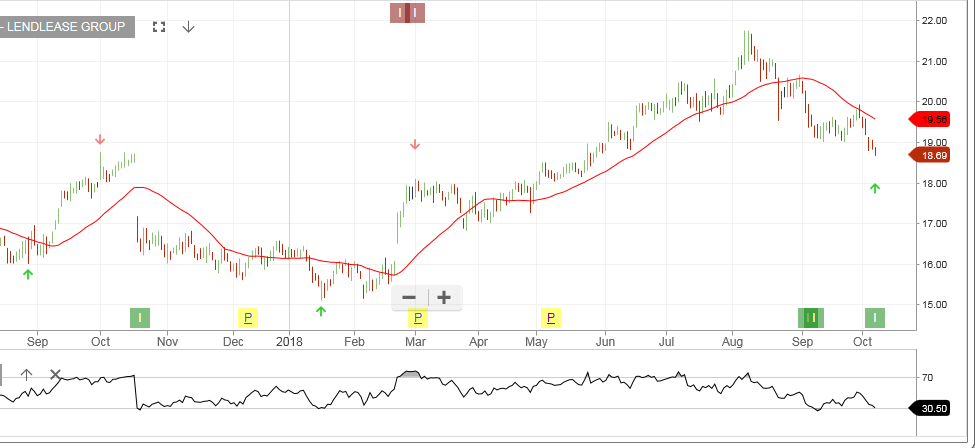 Lend Lease