Our ALGO engine triggered a buy signal for LLC last Friday at $18.70.
We mentioned in our commentary that investor support should emerge near the $18.00 support level; the low for today has been $18.02
From a technical perspective, internal momentum indicators have reached an extremely oversold level and a price reversion higher looks likely from here.
We see the first level on upside resistance near the October 2nd high of $19.60.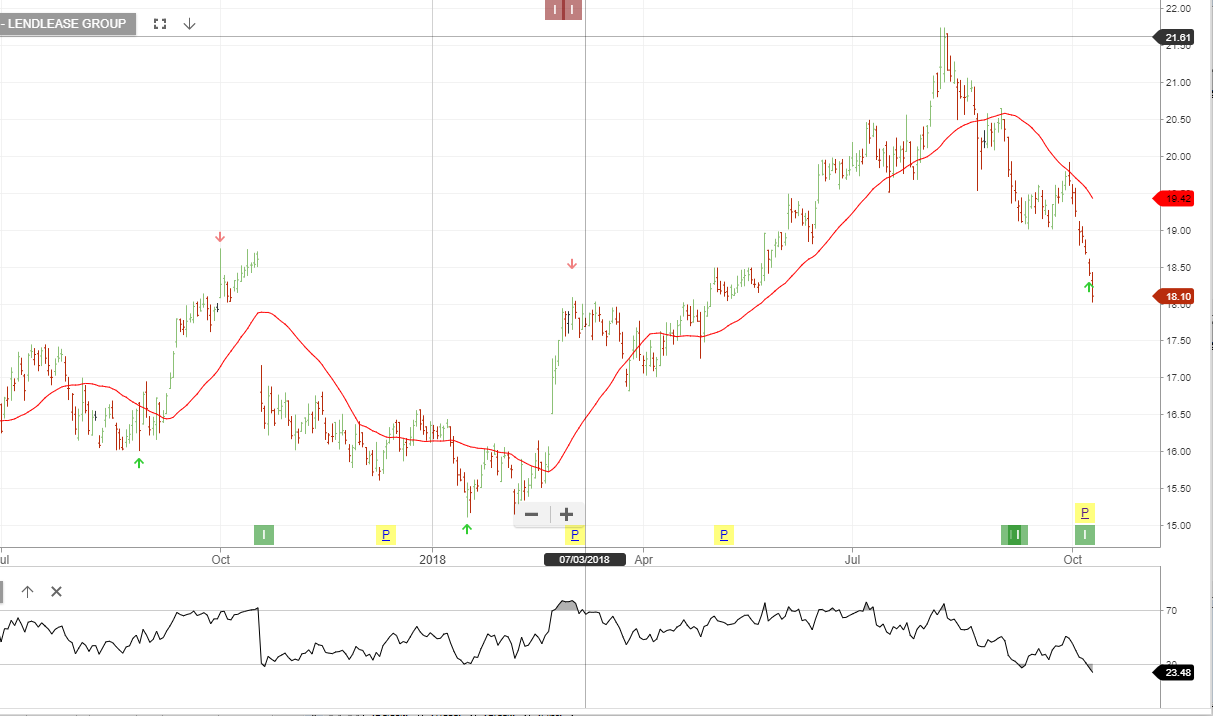 Lend Lease