Our ALGO engine triggered an initial buy signal for TWE on September 20th at $17.45. Another buy signal was generated into yesterday's close at $17.15.
The share price has open sharply lower today and has reached a 4-month low of $16.40 in early trade.
We see the recent price action as technically oversold and see good upside potential to the $20.00 area over the medium-term.
It's worth noting that TWE posted a 33% increase in NPAT in its last report, and has given guidance of 20% growth in volume and a 12% increase in sales for calendar 2018.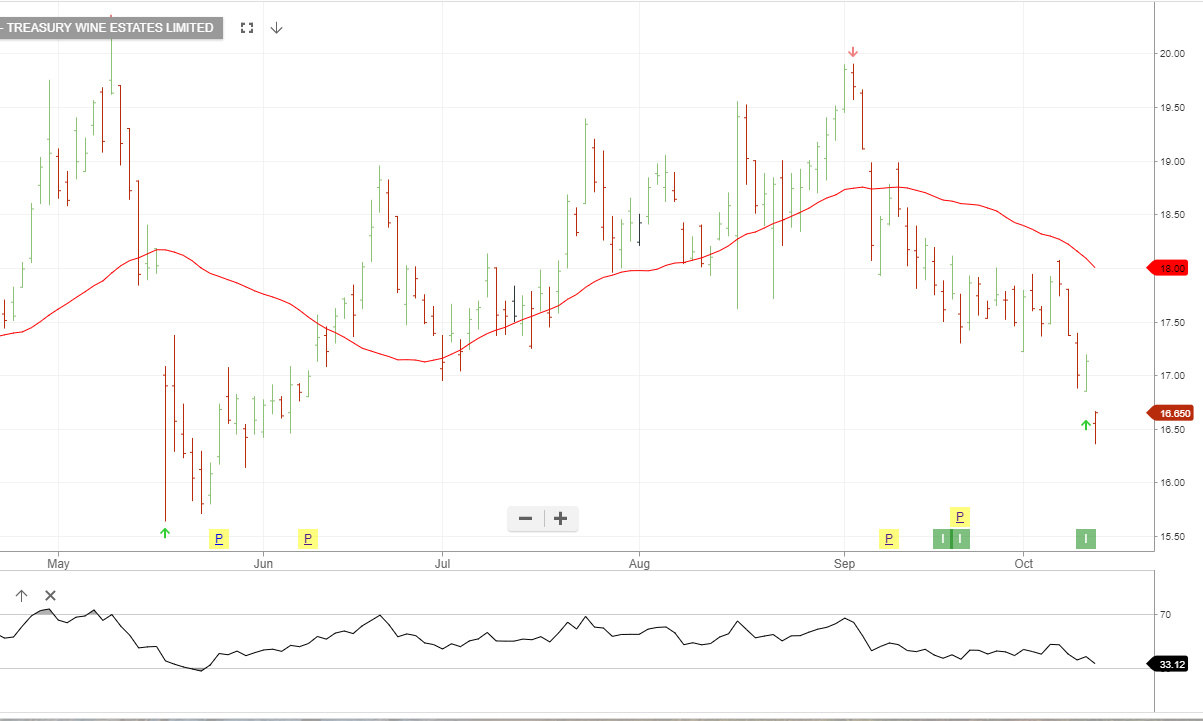 Treasury Wine Estates