Our Algo Engine has triggered buy signals in Sonic Healthcare, Resmed and CSL over the past few trading sessions.
RMD has experienced its first sell-off since rallying from $10 last year to $16 only a few weeks ago.
The ALGO engine is now flagging the new "higher low" at $14 and we suggest buying a 1/2 size allocation here and then waiting to see if we get another ALGO signal to add to the position.
CSL provides good long-term fundamentals. The PE is still expensive, however, 10 – 20% EPS growth is attractive! Accumulate at $180
SHL looks to be good value at $23. We see resistance is $25, so look to sell call options to enhance the return.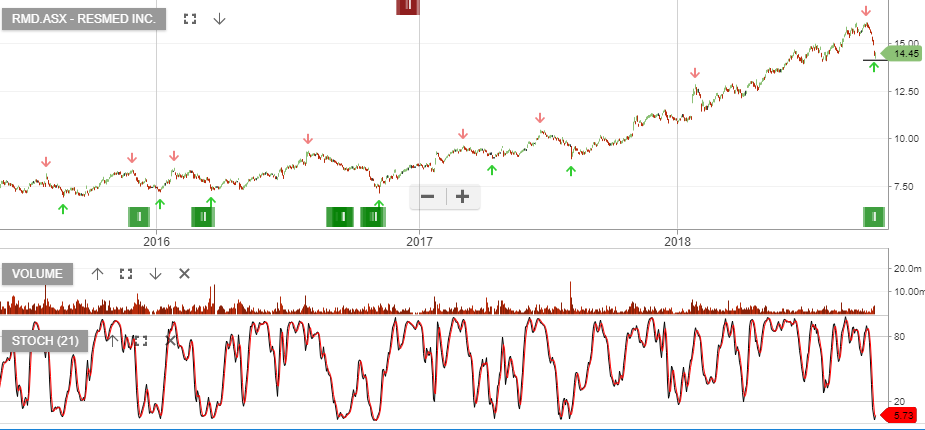 Chart: RMD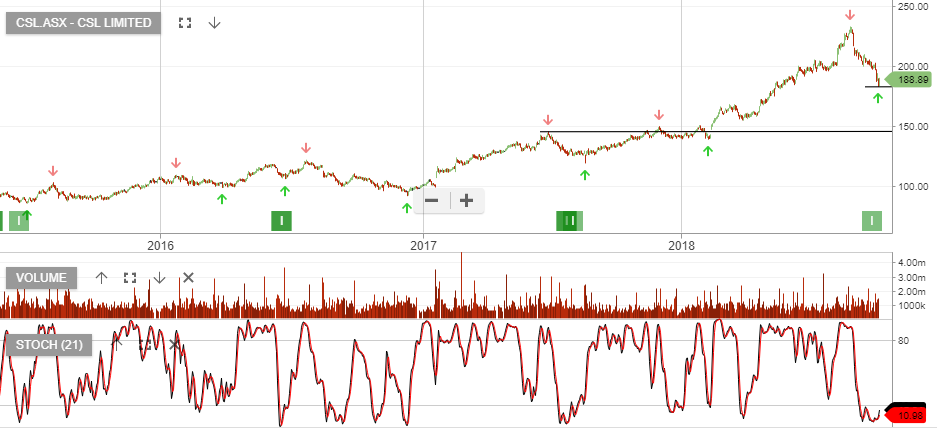 Chart: CSL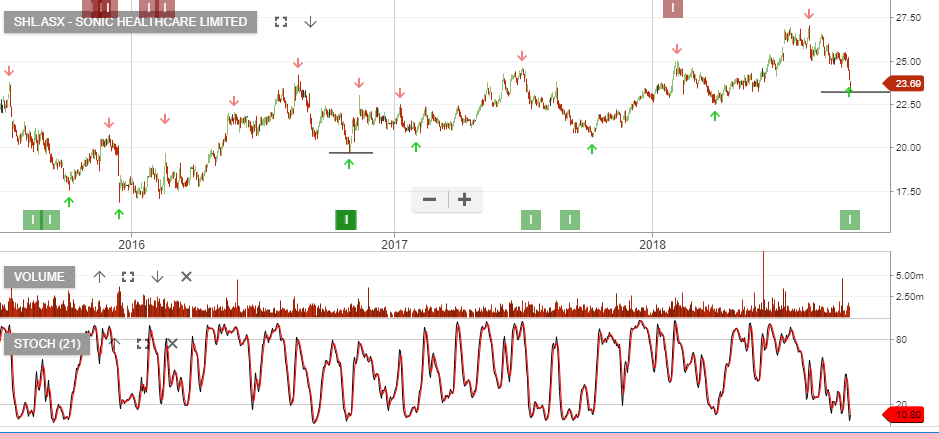 Chart: SHL