Despite widespread downside pressure and increased volatility in the ASX 200 index, shares of QAN have stabilized above the $5.10 support level.
QAN will be releasing its September quarter trading update next Thursday and  holding their AGM next Friday.
We believe that both of these events will be supportive of higher share prices.
QAN has been in our ASX Top 100 model portfolio for over a year and we suggest investors look to add to long positions in the $5.35 to $5.45 range.
Our medium-term target is $6.70 with a longer-term view to $7.35.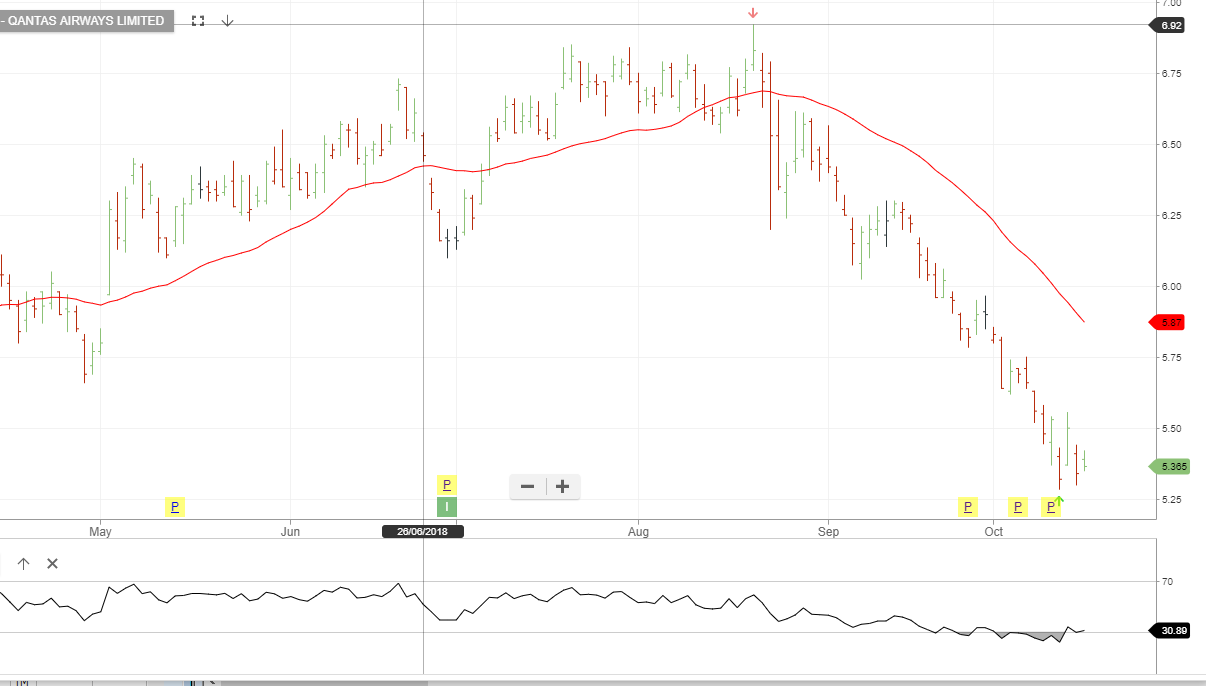 QANTAS