Our ALGO engine maintains a buy signal in CYB near the $5.20 support area.
This "higher low" pattern is referenced to the intraday low of $5.00 posted on June 1st.
On a percentage basis, the 15.5% drop in CYB  is almost twice as much as the other ASX banking stocks over the last month.
Considering that CYB has most of its mortgage exposure in the UK, has an net interest margin of 220 basis points and is not being targeted by the Royal commission, we believe the stock is oversold.
At $5.20, CYB is trading at 12X FY 2019 earnings. Technical readings suggest a bounce back into the $5.70 area before more significant price resistance at $6.25.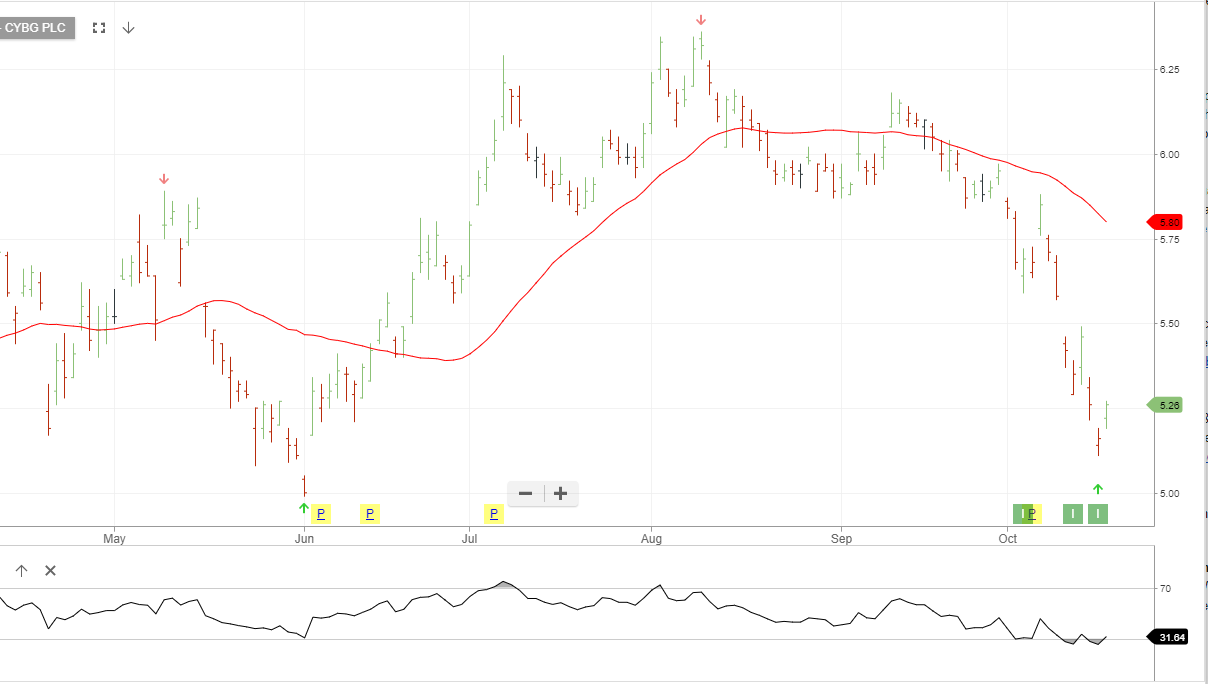 CYB Bank