Our ALGO engine triggered a buy signal for SHL last Friday at $23.70.
This "higher low"pattern is referenced to the intraday low of $22.50 posted on April 4th.
We like the diversified structure of SHL in which no single operation accounts for more than 25% of the company's overall revenue.
In addition, SHL generates a large percentage of their earnings in both the USA and Europe which will increase, on a net basis, as the AUD trades lower.
We consider SHL a good buy/write strategy as the share price approached the $25.00 level.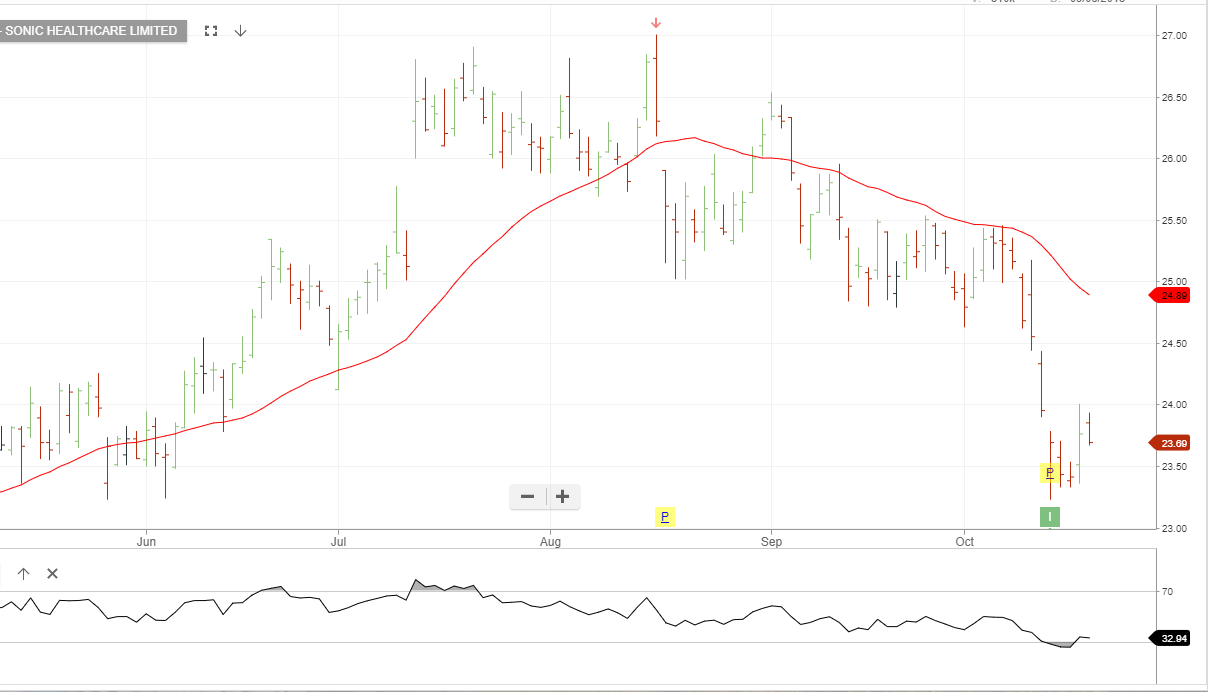 Sonic Healthcare