At Flight Centre's AGM yesterday, management provided a weaker than expected trading update.
The update suggested trading conditions were softer than expected driven by weak Australian leisure business.
FY19 underlying profit before tax was guided to be within $390-420m which equates to around 5%.
Whilst the update was below consensus, we believe the stock is close to support and will find buying interest near the current $48 – $49 level.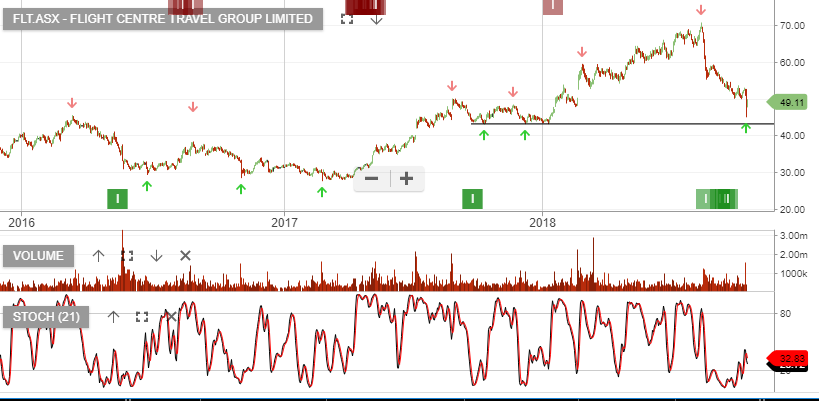 Flight Centre