Our Algo Engine generated a buy signal in Wesfarmers following the price retracement from $51 back down to $46.
This "higher low" pattern is referenced to the intraday low of $43.70 posted on May 10th.
WES has been on our watch list with a target entry range of $45 – $46.
We now recommend accumulating the stock, with a view towards selling covered call options to enhance yield.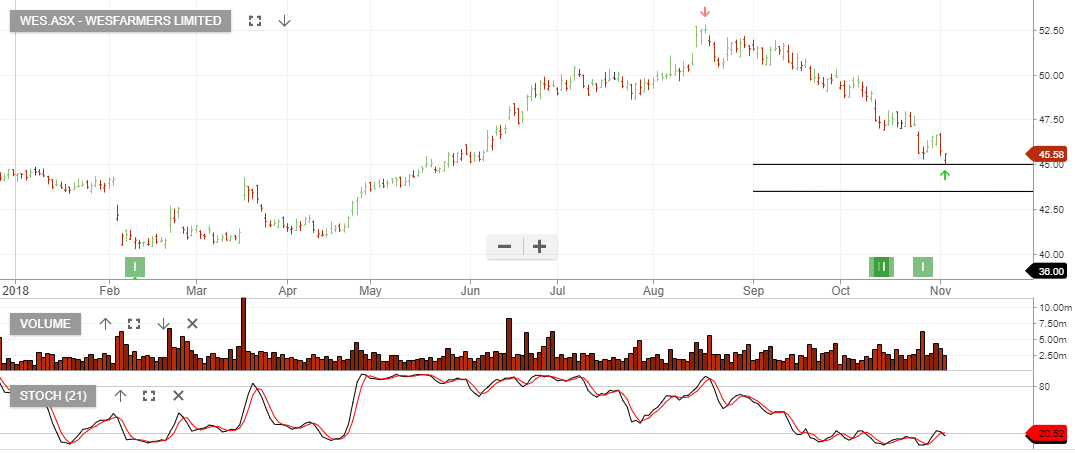 Wesfarmers