Lendlease's engineering and services division announced a further $350 million write down last week, which brings the NorthConnex tunnel project write-offs to more than $700 million.
An extraordinarily large number on a project that offers a total revenue of $2 billion. As a result of this, the board of Directors are currently considering if the division is "core" to the Leanlease operation.
Currently the division, contributes less than 15% to LLC's overall earnings.
The markets reaction has been brutal and with the stock down over 20% in the last two days.
At under $14.00, we consider this a unique long-term opportunity to accumulate LLC at a discounted valuation.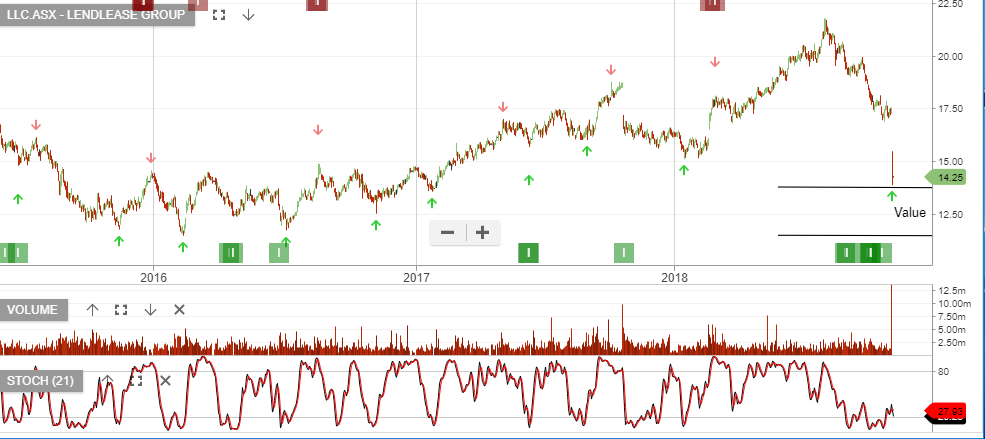 Lend Lease