The XJO has formed a "lower high" pattern within the existing Algo Engine buy signal structure.
The market has rallied 6% from the recent buy signal but we're now mindful of the recent break of the "higher low" structure, as circled on the chart below.
5941 is resistance for the XJO and whilst the market remains below this level, some caution is required.
Names that remain supported within today's broad market sell off include, AGL, CTX, GPT, WES, SCG, TCL, HSO & WOW. We remain cautious on the banks and select resource names .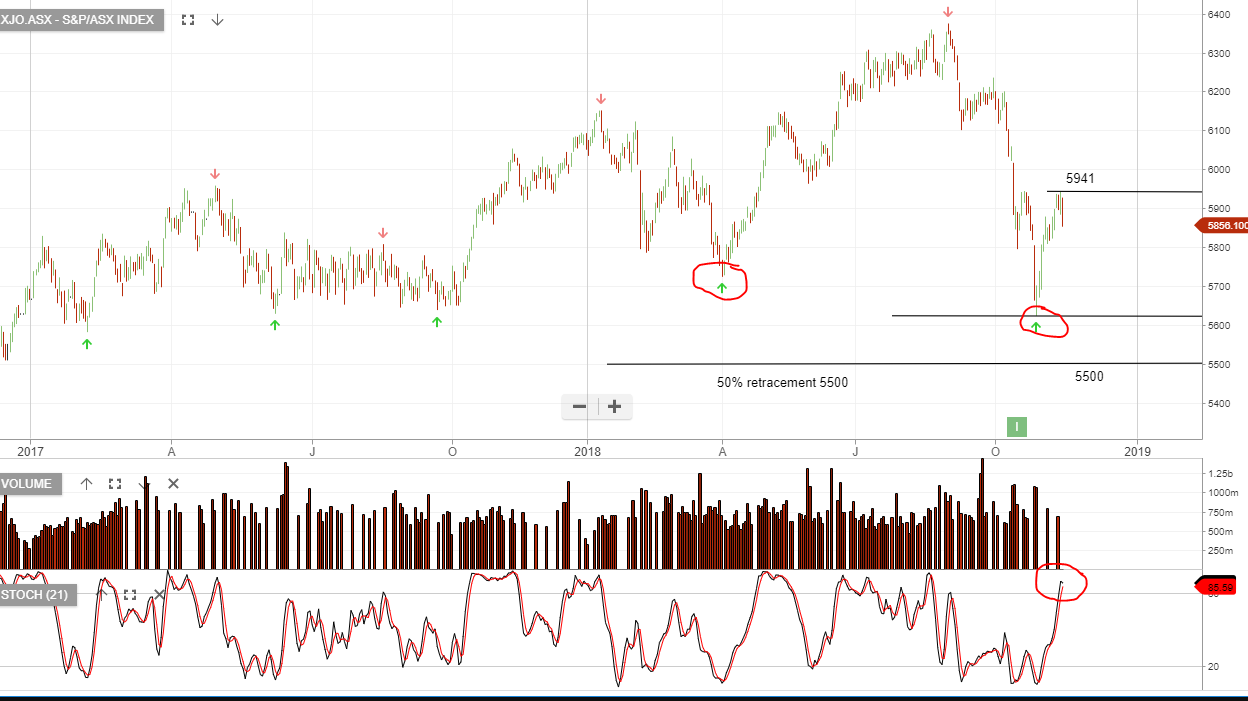 XJO