Since posting an all-time high of $70.50 on August 20th, shares of FLT have dropped over 30% to the current level of $47.00 in early trade today.
Much of the negative sentiment has been focused on the potential loss of market share from other online booking agencies.
However, recent data shows that the investment that FLT made in its in-house online service is starting to pay dividends.
Over the last several months, online flight and hotel bookings have risen to over 20% from just over 5% earlier in the year.
At current levels, FLT is trading at 16X earnings and a 3.7% yield.
Technically, the stock is forming a "rounded bottom" pattern relative to the November 2nd low at $44.20.
We see the first level of resistance at $52.50 with a longer-term target near $57.15.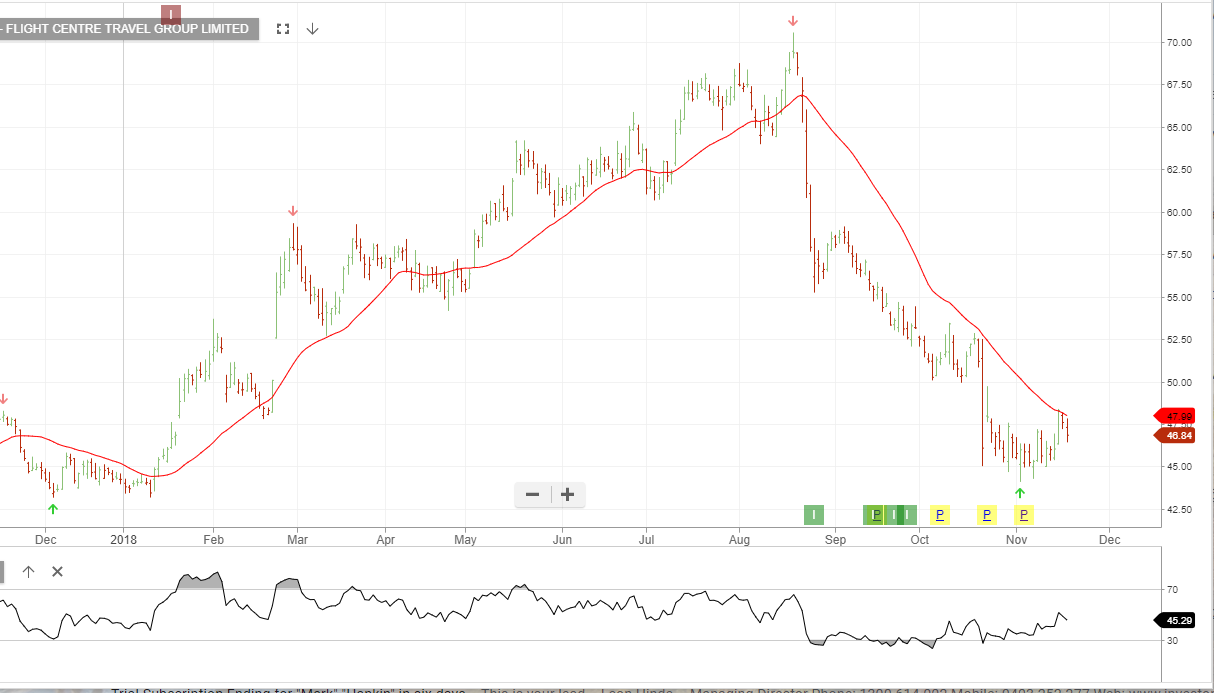 Flight Centre