EVN has been under an ALGO buy signal since August 1st at $2.85 and is part of our ASX Top 100 Model portfolio.
EVN has a market capitalization of $5.2 billion and operates mines in QLD, NSW and WA.
Combined, these mines produce about 720,000 ounces of Gold per year at an all-in sustained cost of US650 per ounce.
EVN will hold their AGM in Sydney on Thursday. Good news from that meeting could see the share price trade back above the recent high of $3.45.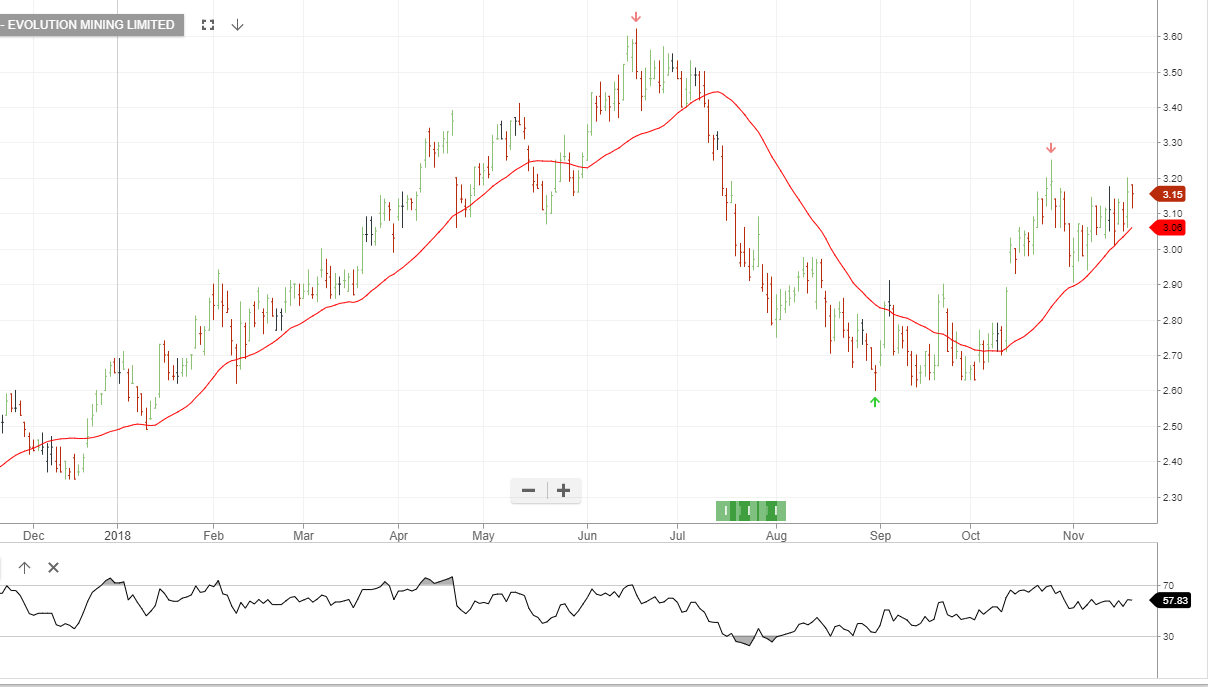 Evolution Mining