Our Algo Engine generated a buy signal in Woolworths back in September and with stock now retracing from the recent highs, we see a buying opportunity at $28.00.
Adding a covered call option, combined with the dividend stream will  generate 10% annualised cash flow return.
To learn more about covered call options, please call our office on 1300 614 002.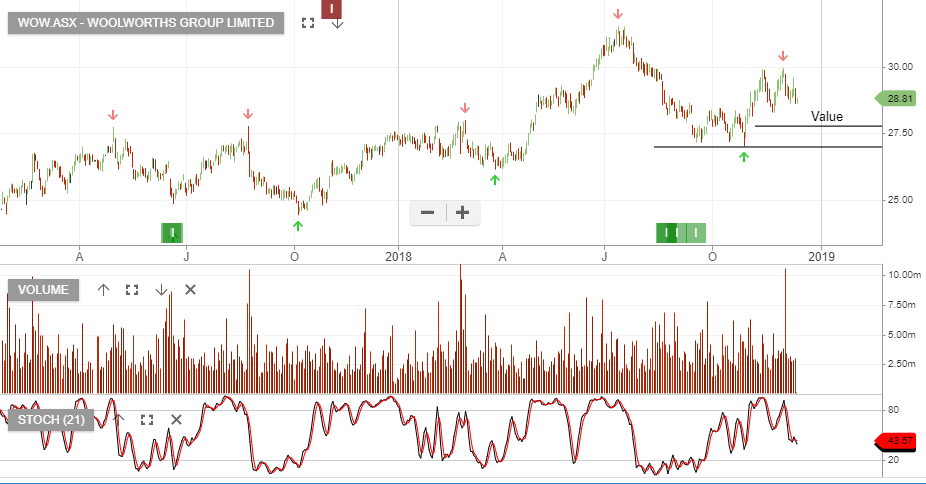 Note: WOW now trades at 21x earnings and COL is trading on 16x FY20 earnings.