Crown Resorts & Star Entertainment report earnings on the 20th and 21st of February, (respectively).
Both companies' share price have been under pressure over the past 6 months, which has been a surprise given the strength in VIP gaming revenue that was evident in the last reports.
We feel again, the market has been too negative coming into the upcoming earnings. We expect to see positive upside surprises, relative to current market expectations.
Crown is under Algo Engine buy conditions, therefore, we recommend buying the stock.
SGR is under sell conditions, however, we feel the stock is oversold and suggest buying call options. Buying call options gives you limited risk on the downside and unlimited gains on the upside.
To discuss this strategy, please call our office on 1300 614 002.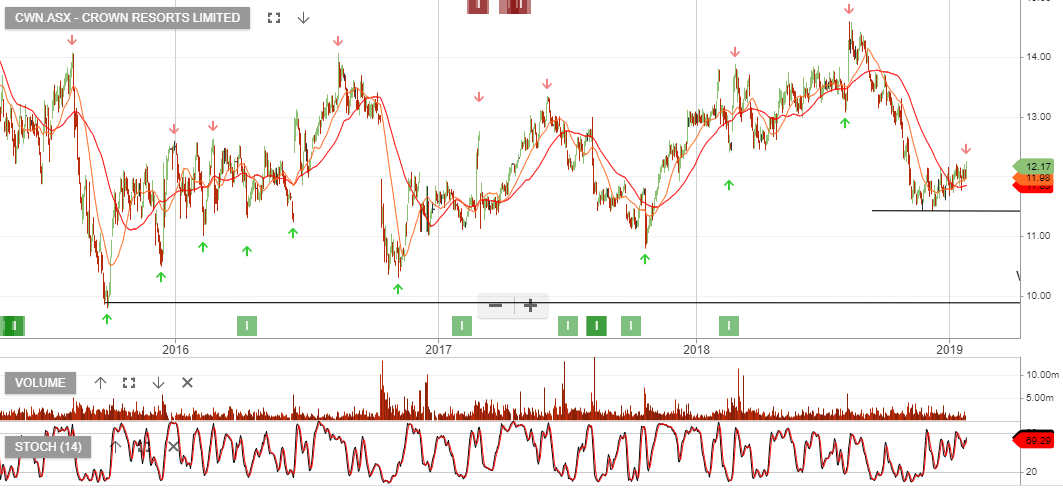 Crown
Star