At $22.50 Sonic Healthcare is looking like good value.
Whilst earnings growth is only in the 3 – 4 % range, owning it at the current price and selling out of the money call options makes sense.
SHL goes ex-dividend for 32 cents on the 6th of March.
When combined with the call option income, the strategy is generating 10% p/a cash flow.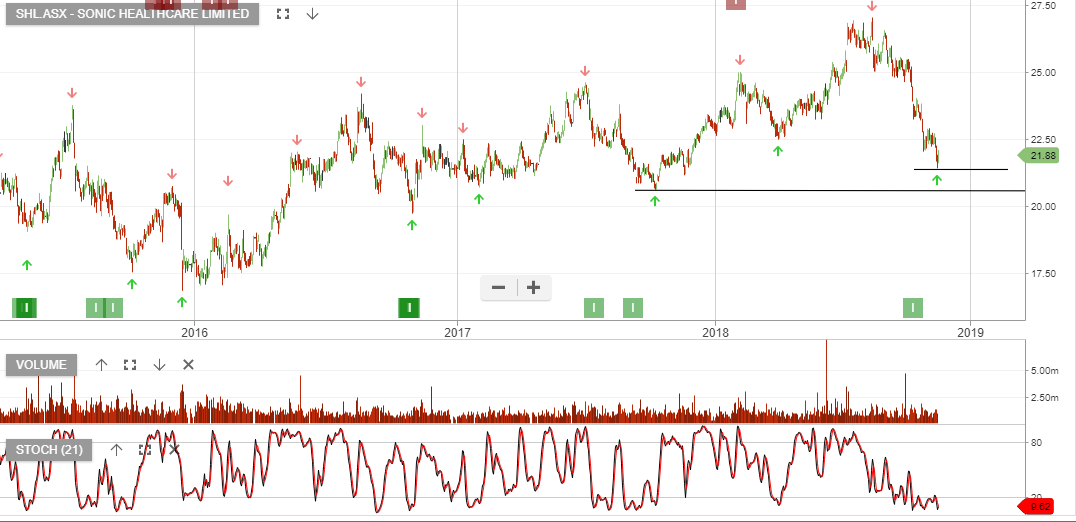 Sonic Healthcare