Boeing is under Algo Engine sell conditions and with the current pressure on the share price, we expect to see a new higher low form. When the pattern is in place, we'll  update you on the timing of the switch to buy conditions.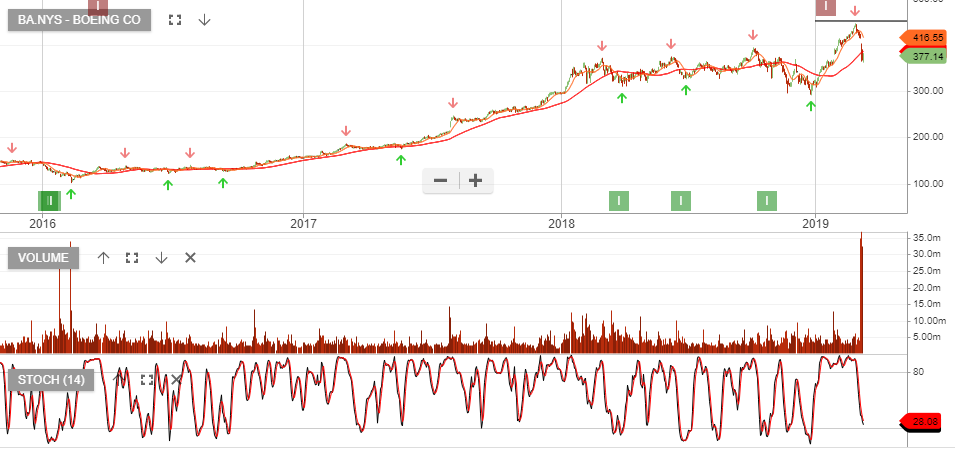 Investor Signals now operate US model portfolios for our clients and if you'd like to know more, please call our office on 1300 614 002.

Disclaimer: The table illustrates the simulated 5 year historical time weighted rate of return of applying our algorithm based investment model over the ASX100 & US S&P100 listed securities.