Almost half of the stocks in the major US indices are already in bear territory and we're now beginning to see the late stage selling in the remaining "high quality" group.
The graphs below of the US indices are under algo engine sell conditions and more recently, (past 10 days), the short-term momentum indicators are now pointing down and supporting the big picture back drop.
Interestingly, the Australian market has held up well, and the explanation lies in the surprise post election rally. Our concern is the sell-off in the ASX may soon catch up to the US.
Dow Jones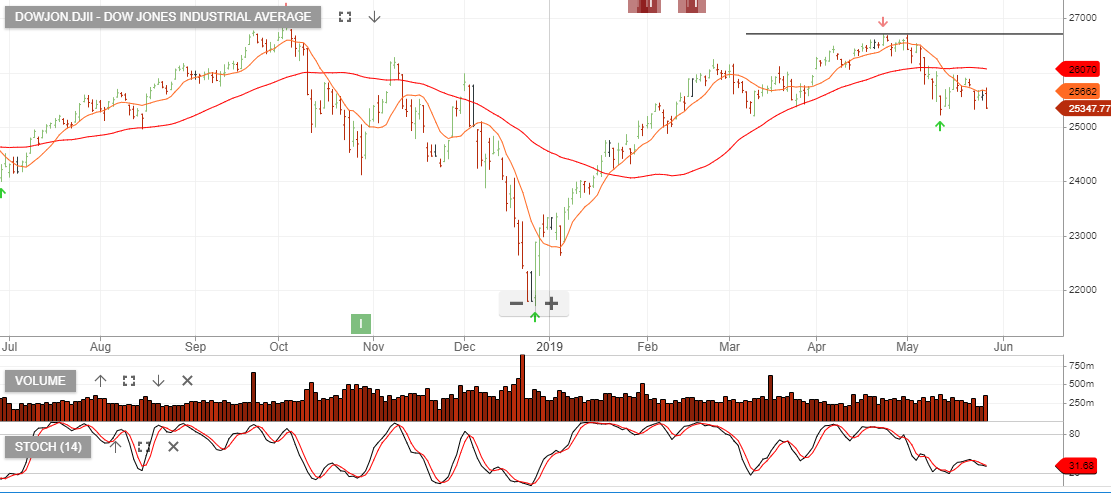 S&P500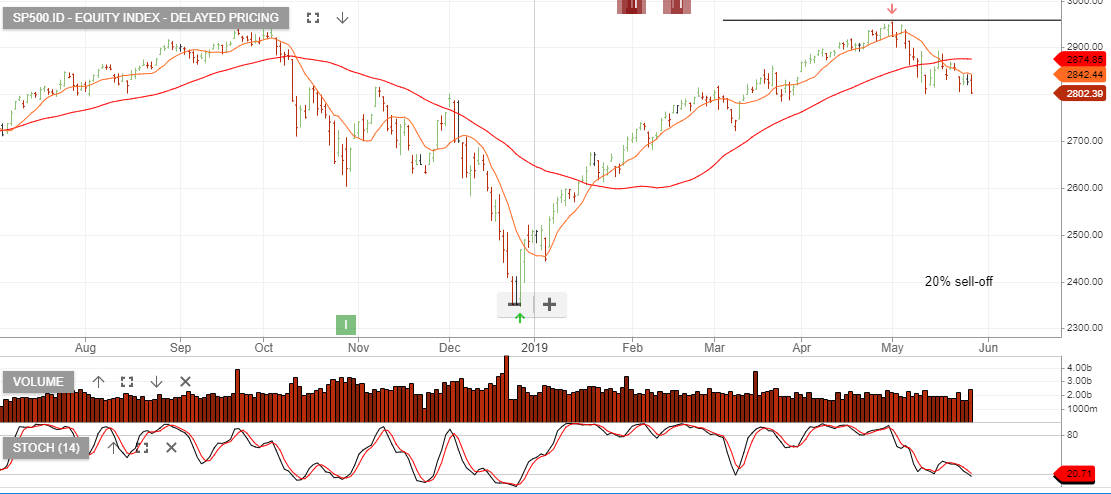 NASDAQ