Northern Star Resources is under Algo Engine buy conditions and a current holding in the ASX 100 model portfolio.
The stock has recently retraced from $14.00 back down to $11.50.  We expect to see buying support increase for Northern Star and other gold produces.
Also, review EVN & GOR.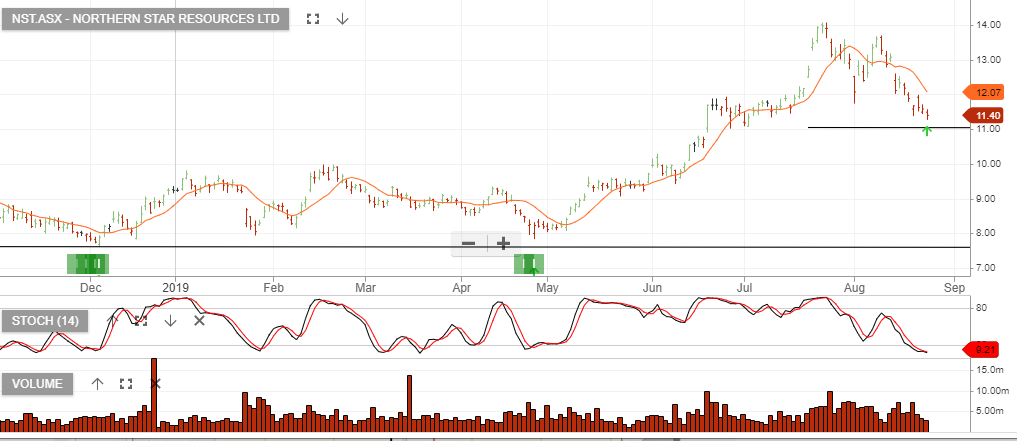 Long-term graph of the gold price.