Webjet is under Algo Engine buy conditions.
FY19 earnings grew at 43% and were ahead of market consensus.  EBITDA was $125mn. FY20 guidance is now between $150mn and $200mn, representing 30%+ growth for next year.
The stock trades on a 1.9% dividend yield. Webjet goes ex-div $0.135 on 18th Sept and we expect our buy target of sub $12.00 to occur.
We see buying supporting building within the $11.50 to $12.00 range.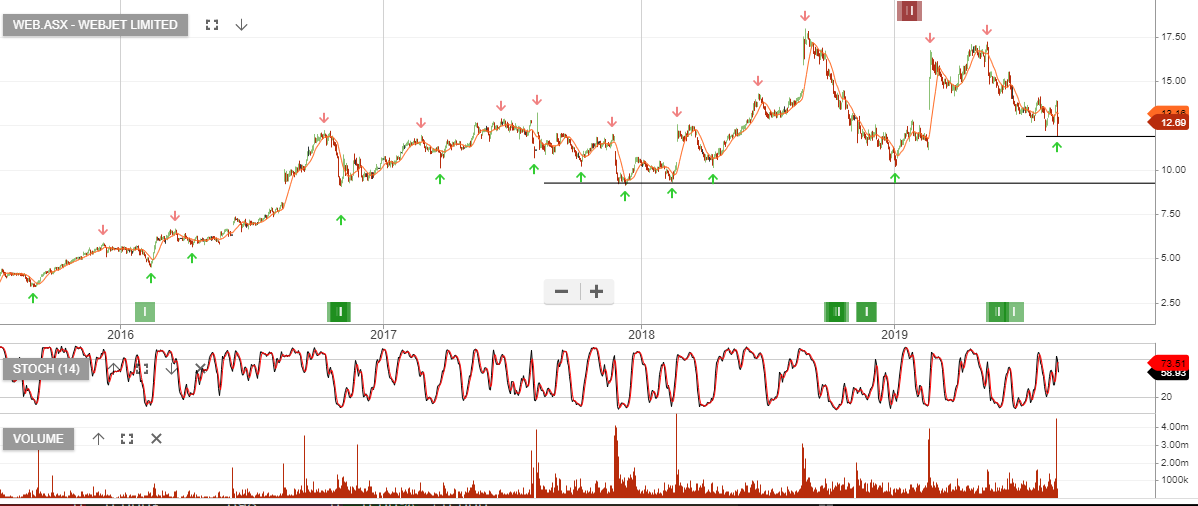 –