Coles Group is under Algo Engine buy conditions and is now up 21.88% since being added to the ASX 100 model portfolio back in August last year.
We have since had a further higher low formation at $15 and new buying support is building.
We see limited upside based on the current valuation and investors are advised to apply a covered call strategy to enhance the income return.  For more details on the strategy, please call 1300 614 002.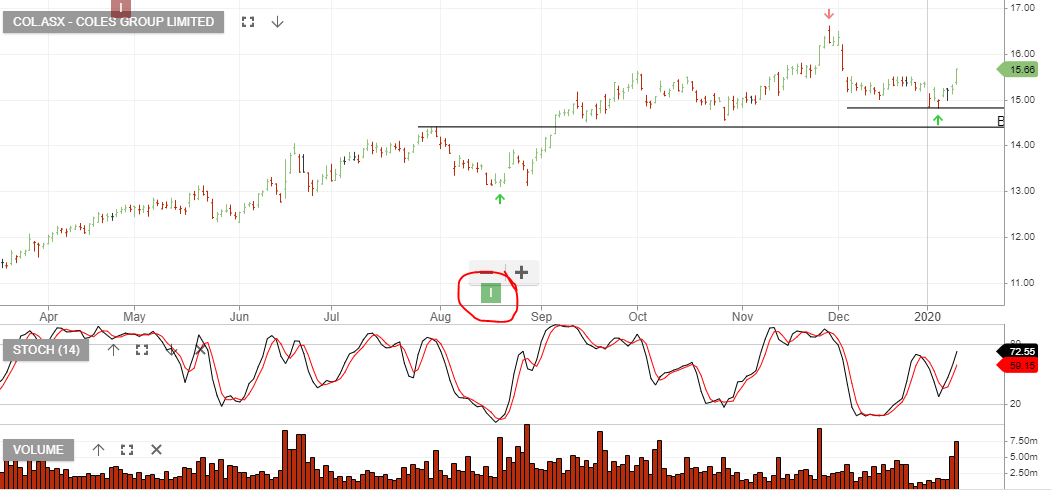 Woolworths Group was added to the model in August 2018 and is now up 38.29%