Transurban is under Algo Engine buy conditions and is a current holding in our ASX 100 model portfolio.
We see upside in TCL to $16, at which time investors should consider selling out-of-the-money call options to enhance the income return.
For more information on the derivative strategy, please call our office on 1300 614 002.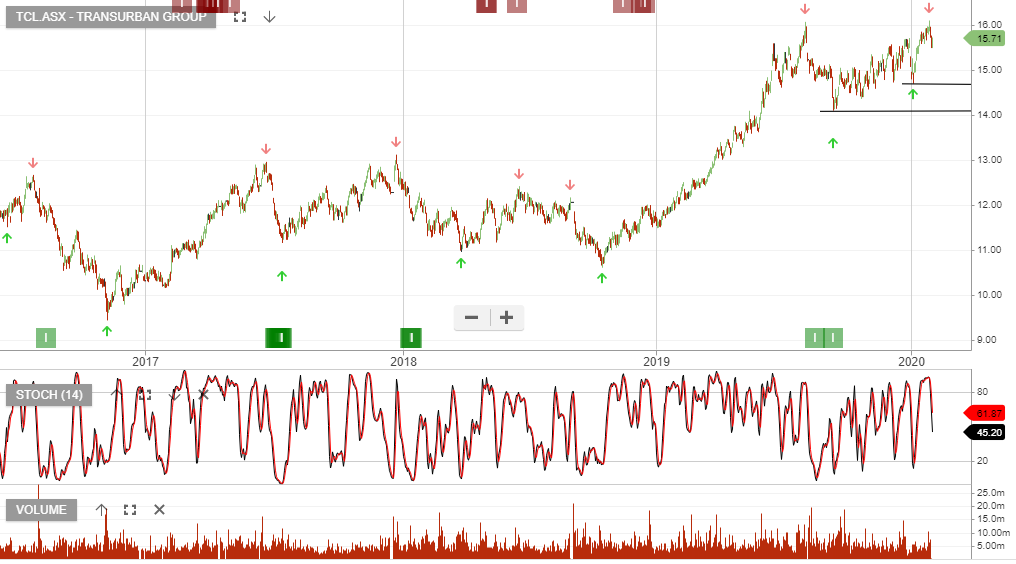 2020