CIMIC provided no update on 2020 guidance, but reported its 1Q20 result with revenue of A$3.3bn, down 3% on the same time last year. NPAT was down 8% to $166mn.
We forecast 2020 full year NPAT to be in the range of A$700 – A$750mn.
Buy above $22.50 support.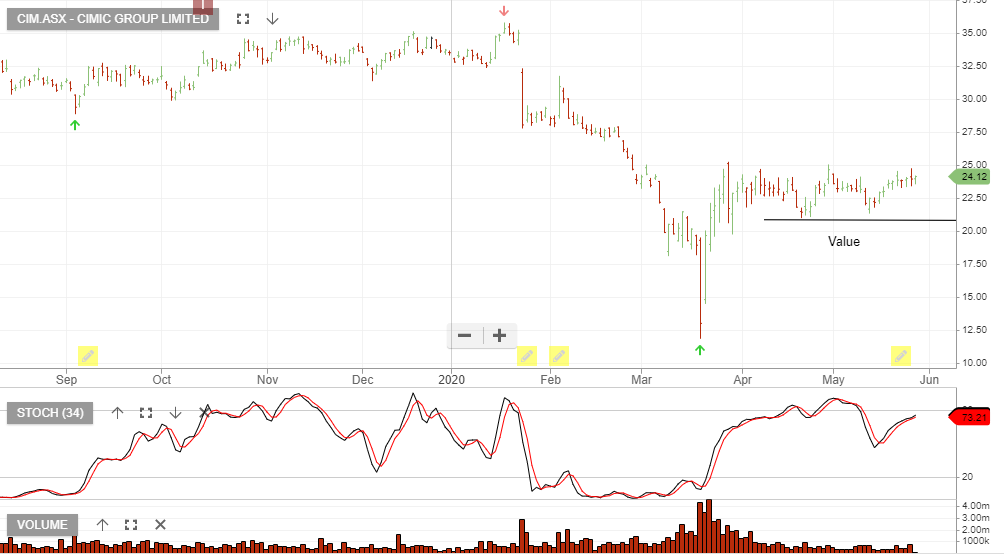 Since making the above post, CIMIC has now rallied to $25.50 and we see further upside in the stock.