TPG Telecom has traded down to $7.50 following a research report published by a leading investment bank this week, which highlighted a series of risks facing the business.
Despite the report, we see value in TPG and expect the stock to trade higher from the current level.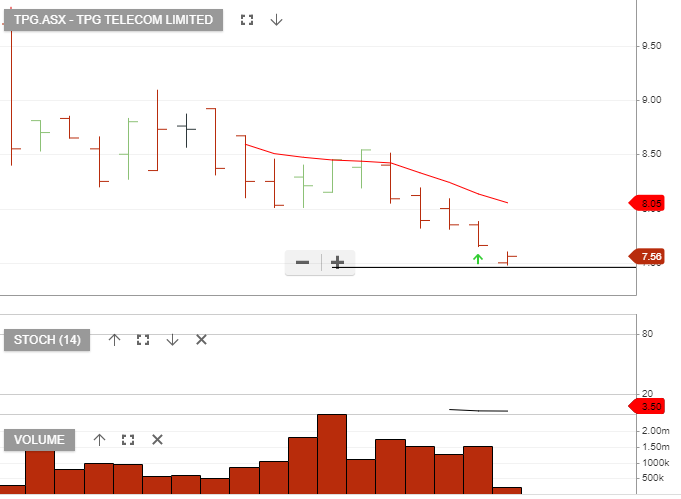 Since making the above post on 23 July, TPG has rallied to $8.20 and closed near $8.00 on Friday. We continue to see value in TPG and suggest investors watch for another entry opportunity below $8.00.