Ramsay Health Care is faced with flat earnings in 2020 and only moderate growth FY21. For patient long-term investors, there's an income opportunity with defensive low levels of growth.
We see buying support increasing near the $60 level.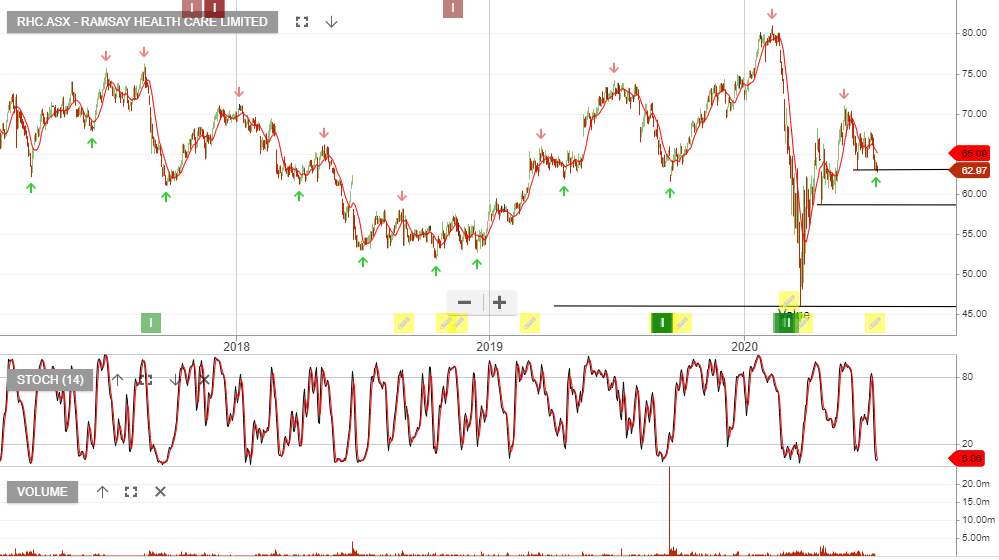 The above post is from early August when RHC was trading in the $60 – $62 price range. The stock is now approaching $70 and short-term traders can consider taking profit between $68 – $70.