Local economists had expected Australian retail sales to have grown by around 0.3% after a flat report in July.
Instead, retail sales fell by 0.6% in August, and, adding insult to injury, revised the July report to show a 0.2% decline. It is the first back-to-back decline in five years.
Retail names HVN and JBH have both seen their share prices drop over 15% since mid-August and yesterday's report won't likely give them a lift.
Over the medium-term, we see scope for HVN to trade back to $3.65 and JBH to slip to $21.70.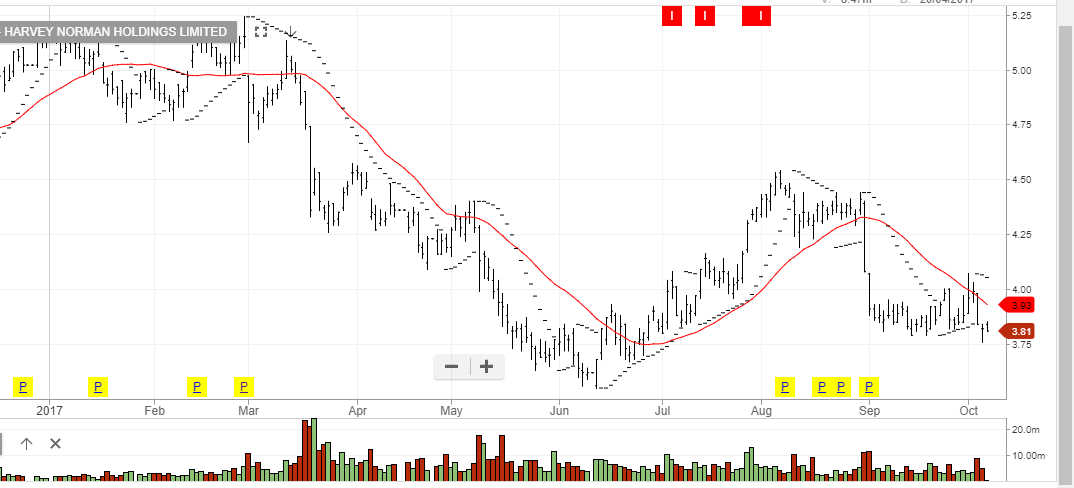 Harvey Norman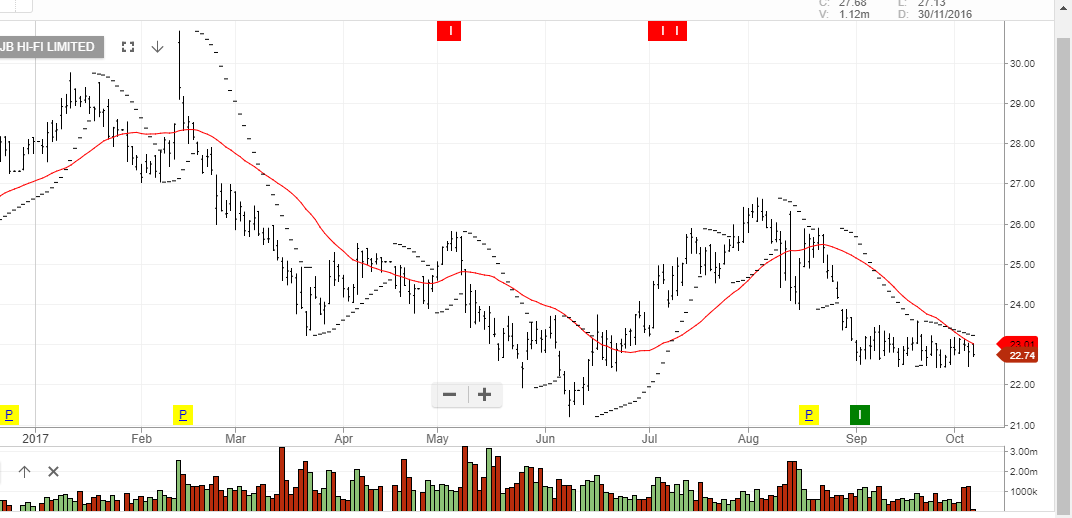 JB HiFi