Australian Gaming stocks look set to move higher on increased seasonal interest and improved market conditions.
The three names we prefer in the gaming sector are: TAH, SGR and CWN.
Our ALGO engine triggered a buy signal in CWN on September 28th at $11.10. The company has gotten some bad press relating to machine tampering, but has rebounded as the accusations are being dismissed as "political fanfare."
Our medium-term target on CWN is $12.75.
Shares of TAH have been firming off the $4.00 support area as the long-awaited merger with TTS enters the home stretch.
It's widely believed that the government would like to consolidate corporate bookmaking and this merger would achieve that goal.
Our medium-term target for TAH is $5.25.
SGR is more of a technical play. After breaking out of a "triple top" pattern at $5.30 yesterday, the share price now has a upside measured target of $6.00.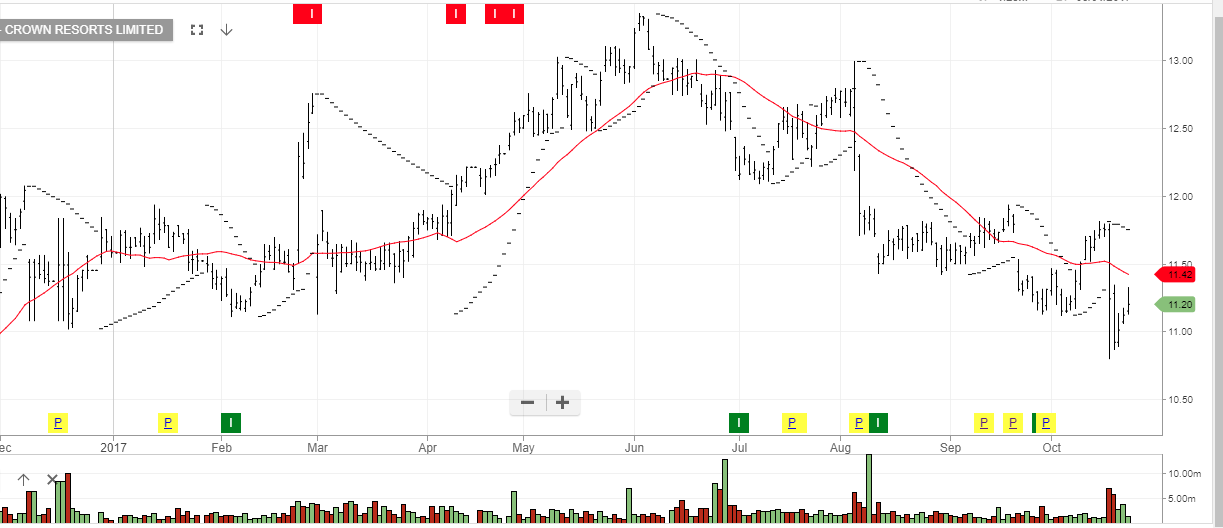 Crown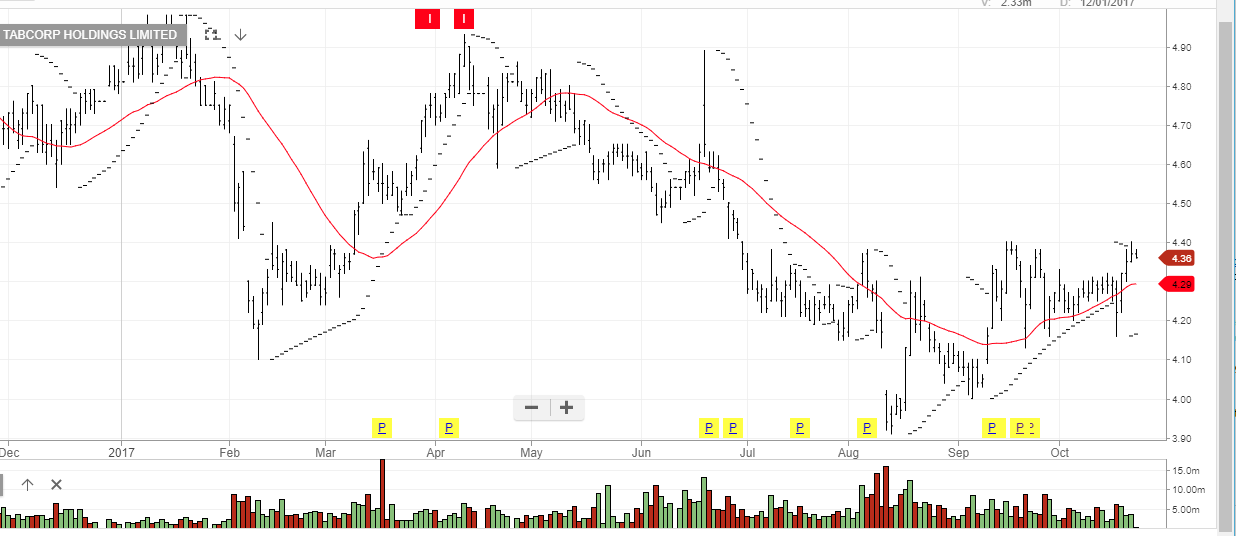 TabCorp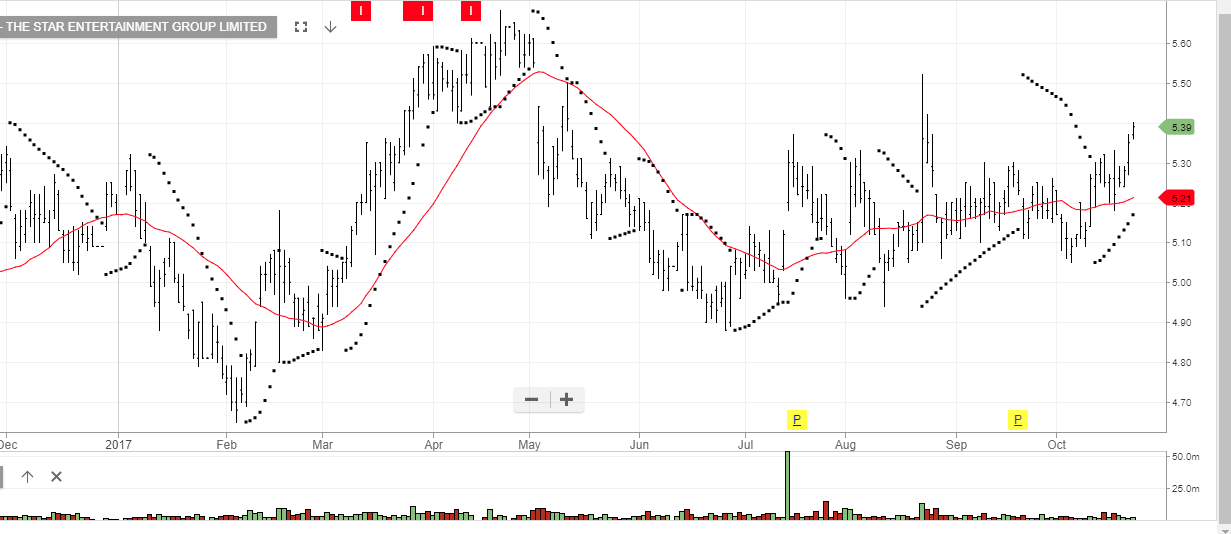 Star Entertainment