UniBail-Rodamco is the European property conglomerate which acquired the global shopping center giant, Westfield.
As UniBail continues consolidating their expanded portfolio, investors can expect to hear more about "non-core" asset sales.
The long-term play for UniBail is to keep the best of the high quality assets from the combined groups.
A combination of higher bond yields and impatient retail investors have seen the stock price fall to $12.50.
This places URW on a 6% yield and we're now looking at a share price that should start to find institutional buying interest.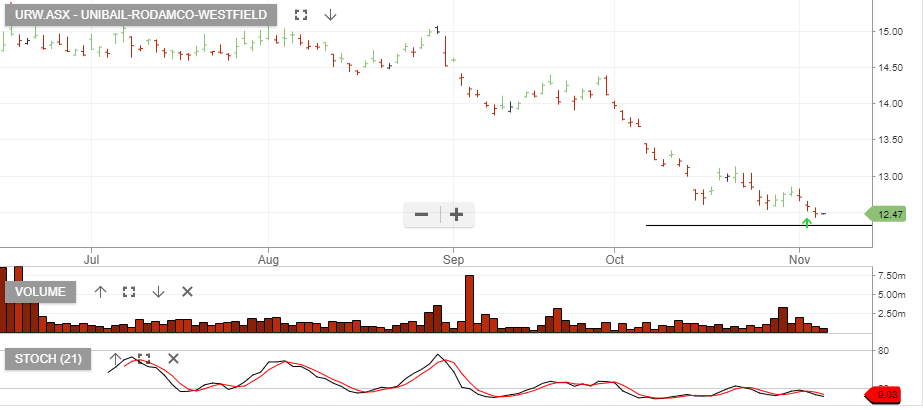 Unibail