The ALGO Engine triggered a buy signal for CYB at $4.55 at the ASX on Tuesday.
The stock has recovered nicely from 4.6% plunge in mid-May after posting weaker-than-expected 1H 2017 results.
With underlying profit guidance still in the GBP 123 million area, we're willing hold the stock with a stop just below $4.50.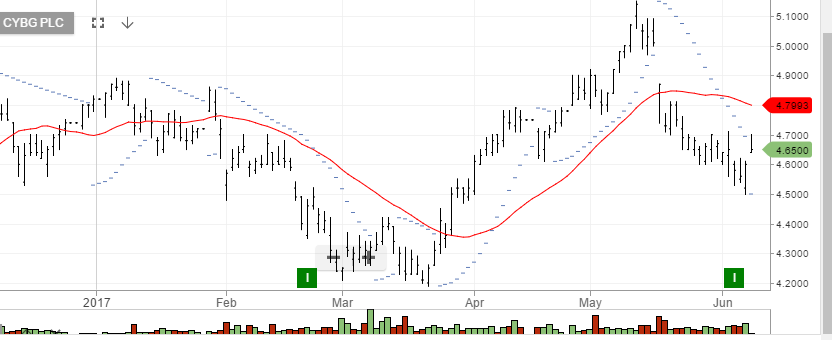 CYB