The XJO has formed a "higher low" formation at 5991 and the short-term momentum indicators have turned positive.
With most ASX200 constituents trading on extended multiples, we feel the big four banks will need to find buying support, in order for the index to trade higher.
Any move higher from the 5991 low will likely be moderate and index investors can consider the GEAR ETF to gain additional leverage.
Our Algo Engine triggered a buy signal in the GEAR ETF on 17th January at $22.66.
Stop-Loss orders are  recommended at $22.45.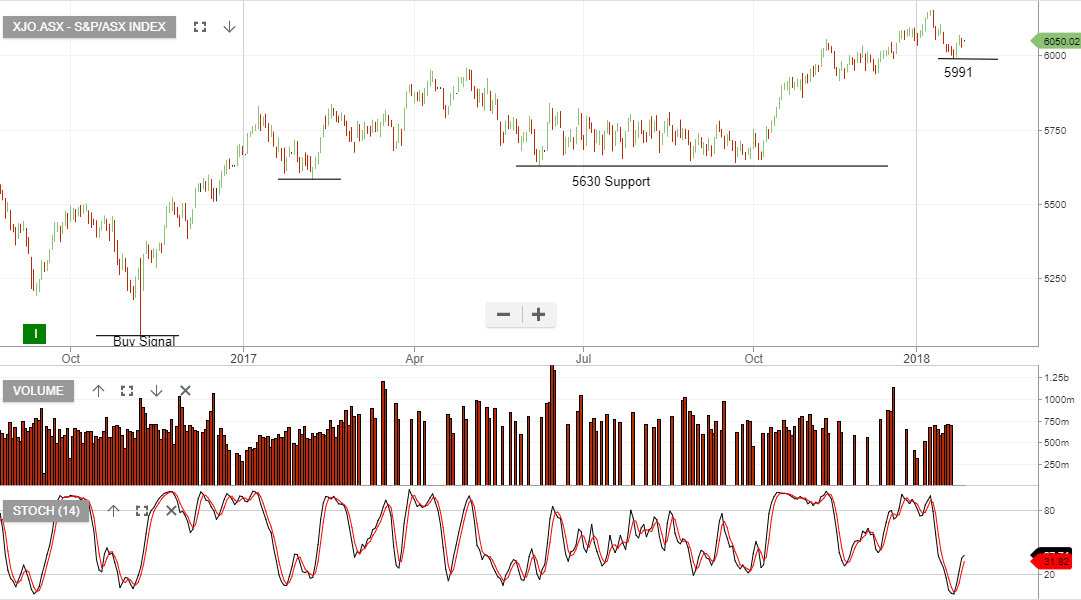 XJO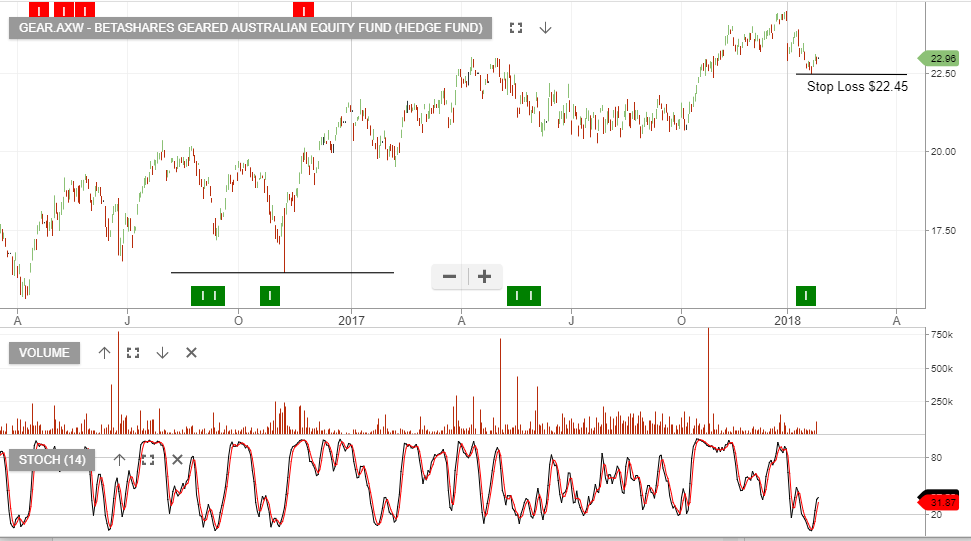 GEAR (ETF)