In late November we highlighted GE as a counter trend buy.
We maintain that GE offers deep value for longer term investors and highlight the recent buying interest which is starting to build.
GE has now rallied over $1.00 or 7% from the November low.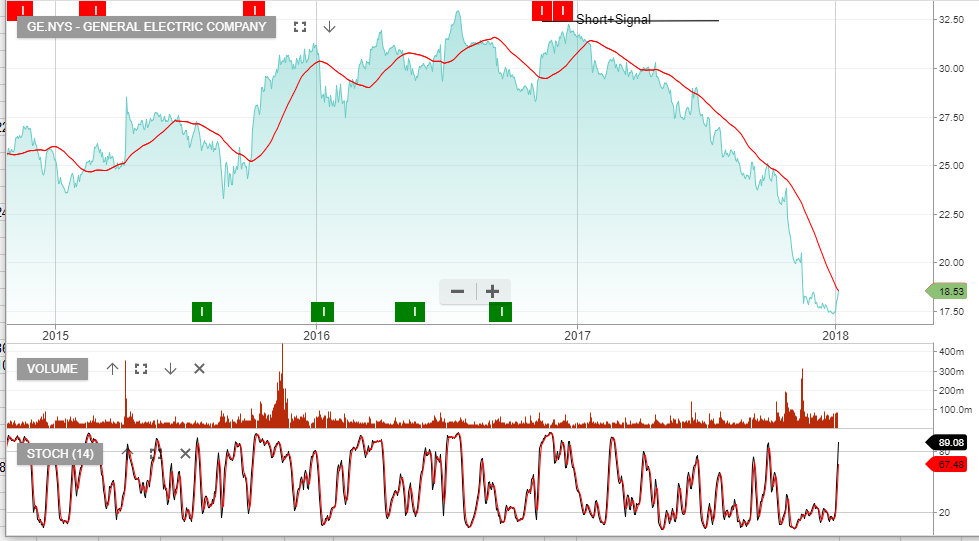 GE shares sold off following the re-statement of accounts and recognition by investors of the cash flow issues, bloated expenses and under performing  business units.
The new CEO, John Flannery,  is now in place and announced a restructuring plan last month along with a 50% cut in dividend.
Like any large organisation, these changes take time to address and implement. However, 1 – 3 years out we'll start to see a very different GE begin to emerge.
If you'd like to add GE to your portfolio or other international shares, please contact  leon@investorsignals.com