Our ALGO engine triggered a buy signal for Invocare (IVC) on yesterday's ASX close at $13.60.
As Australia's largest operator of funerals and cemeteries the share price has risen over 30% since trading at $10.50 in February 2016. IVC is currently trading with a dividend yield of 4.12%  and increased its half-year by 11.8% in it's last report.
IVC is scheduled to report its latest half-yearly results on August 16th.
We consider IVC  a defensive stock as demographics point to a 3.3% potential growth rate for their industry.
The May 11th high of $15.50 is the reasonable target over the medium-term.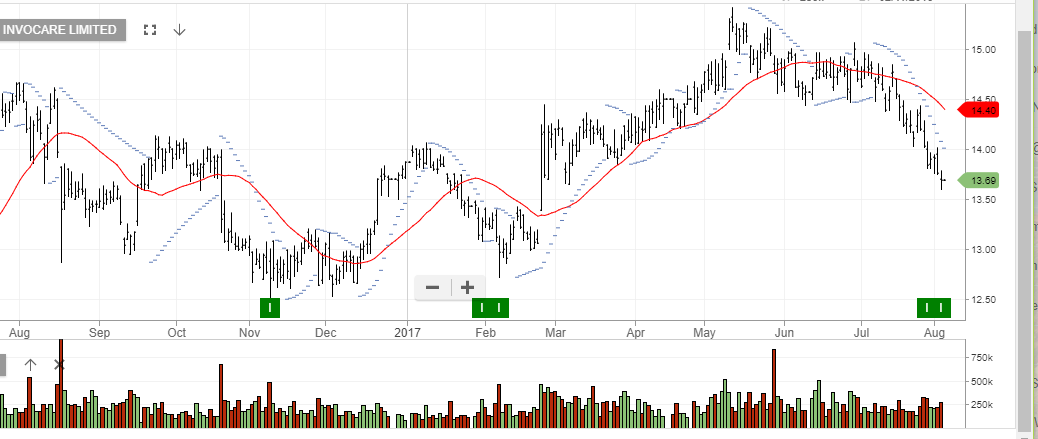 InvoCare