Local banking stocks will be facing higher funding costs as LIBOR rates have surged higher over the last few weeks.
Considering the negative combination of the Royal Commission and lower margins on Mortgage lending, we have been urging caution to investors looking to buy the recent dips in the Big 5  banking names.
As illustrated in the chart below, the cost of local bank funding has posted the sharpest monthly rise in over 8 years.
As such, we don't believe the local bank shares have found sustainable price support levels yet.
Phone in for more details on trading the local banking stocks on a cash basis and on the SAXO Go CFD platform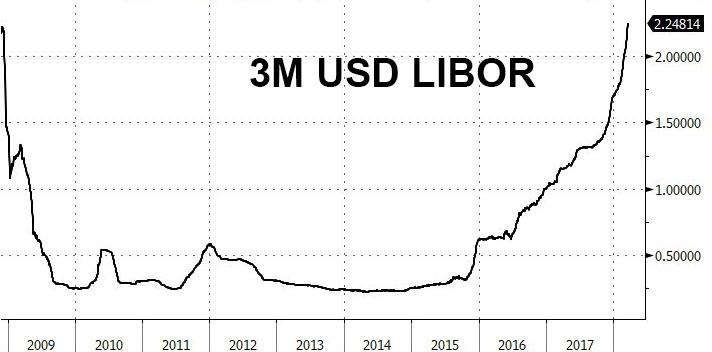 LIBOR