The ALGO engine triggered a sell signal in Pilbara Minerals at 56 cents on the ASX close on Friday.
Shares of the WA-based lithium producer jumped over 40% last week following a report that China plans to ban new petrol and diesel engines by 2030.
We don't believe this timetable is realistic and that some form of clarification of the policy is likely to be forthcoming from the Chinese government.
In the meantime, investors holding shares in PLS should look to take profits on long positions and look to re-enter back in the 40 cent area.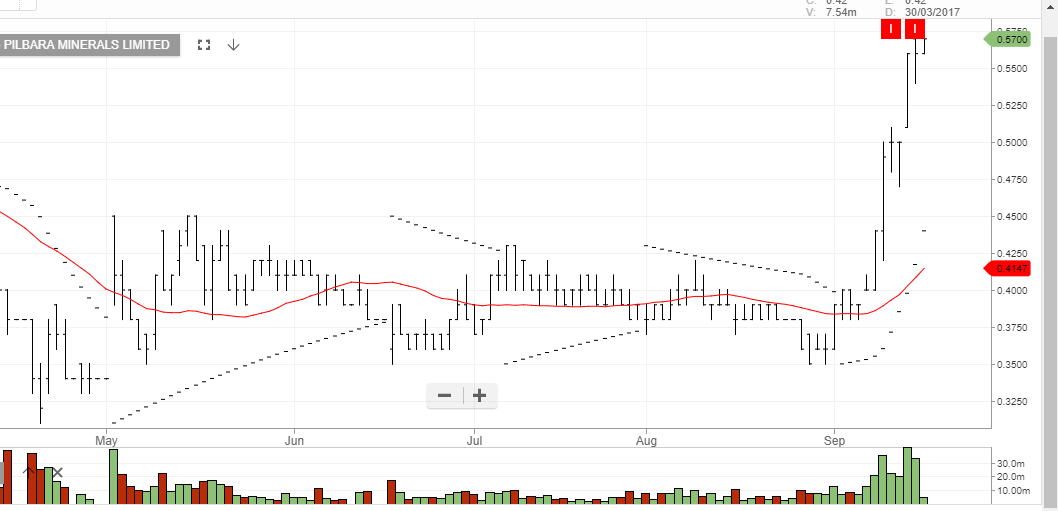 Pilbara Minerals