US equity markets lifted for another record high across the board on declining volume.
Even the broad-based Russell 2000 Index hit a fresh record of 1,512 on its eighth consecutive trading day of gains. This is the longest streak since just after the US election in November.
It's difficult to imagine this pace will continue and equity valuations at these extreme levels remain exposed to various unfavorable surprises.
One of these surprises could come within two weeks as US earnings season begins.
As illustrated in the chart below, there is a clear and widening divergence between the Russell Index and the expected earnings per share.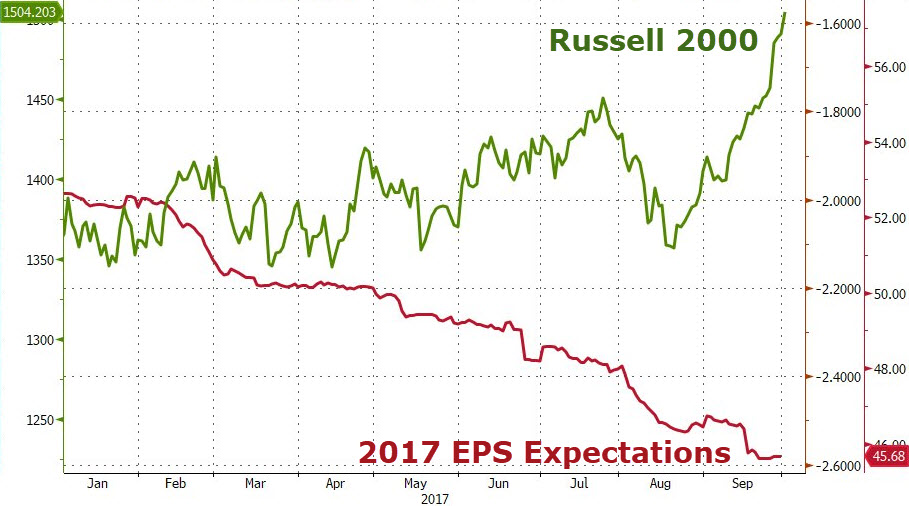 Russell 2000 Index