Our ALGO engine triggered a sell signal in Sandfire Resources on the ASX close on Friday at $6.44.
The WA-based copper producer has seen its share price rise over 17% since posting a low of $5.50 on August 29th. The spot price of copper has rallied 10.4% over the same period of time.
However,  NY High-Grade Copper futures fell 3.25% in overnight trade on reports that recent Chinese demand has peaked and a price correction in copper is forthcoming.
The recent share price action illustrates that SFR is strongly correlated to the spot copper price and could revert  lower if the spot price declines.
We will follow this ALGO signal closely and update for a potential trade strategy.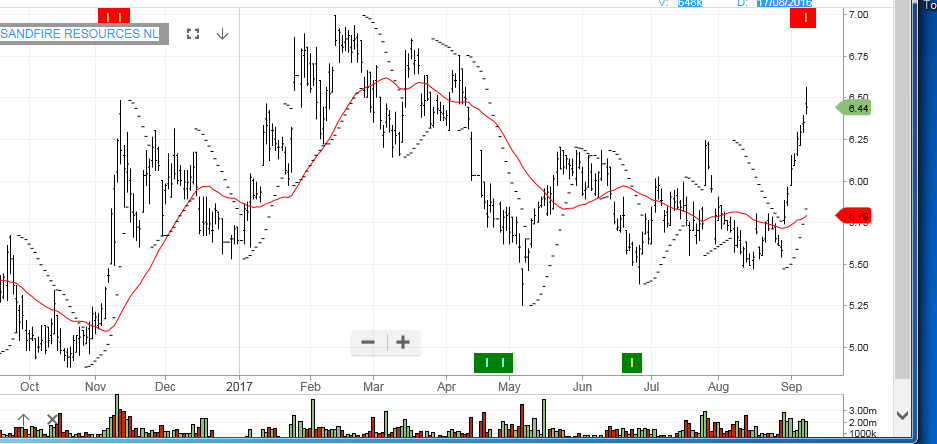 Sandfire Resources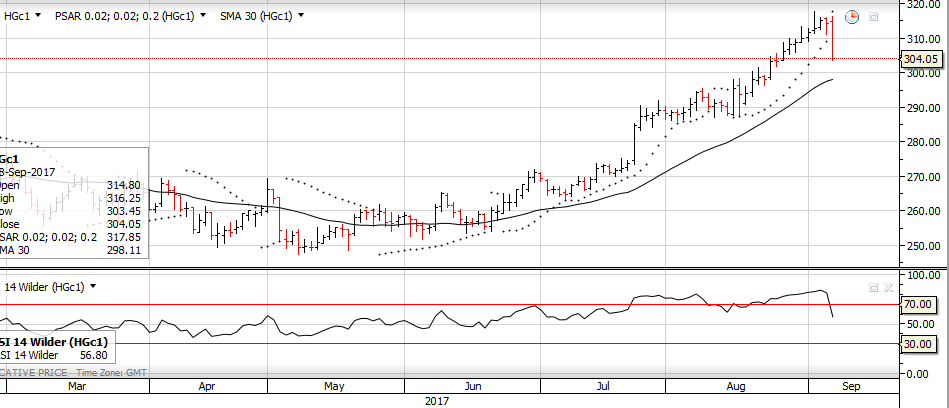 NY High-Grade Copper