SHIBOR refers to the "Shanghai Interbank Offered Rate". On Friday the one-month rate stood at 4.65%, the highest in over two years.
To put this in perspective, one-month rates in the US are at 0.85% and one-year rates in Australia stand at 1.63%.
And while Chinese central bank officials reject any suggestion that the tighter lending rates were a sign of instability or a source of increased financial risks, global financial markets have been acutely impacted by Chinese banking shocks in the past.
At this point, the one-month SHIBOR rate is now higher than the one-year Chinese Prime lending rate of 4.30%, which is unsustainable.
The knock-on effect is that a sharp contraction of Chinese capital flow will reduce Australian exports and could even distress local real estate markets.
We will watch this development with interest and how it could translate into the Australian share market.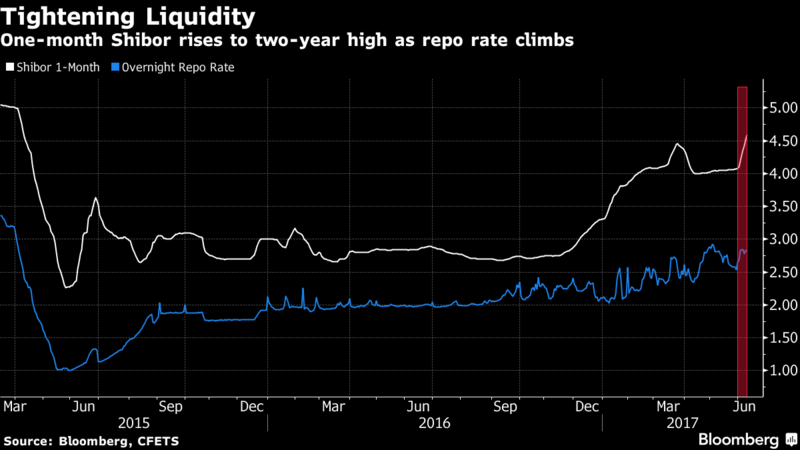 Chinese SHIBOR