After announcing solid H1 headline numbers, shares of WOW have dropped over 1.5% in early trade to $26.95.
The NPAT gain of 14% and 9% lift in  EBIT  was offset by the $10 million loss from the BIG W segment of the company.
Analysts aren't expecting the BIG W section to get much better with forecasts looking at losses between $80 and $120 Million for the full year.
The reversal from yesterday's high of $27.92, sets up a "triple-top" formation dating back to May of last year.
We expect the next key support level for WOW is near $26.20.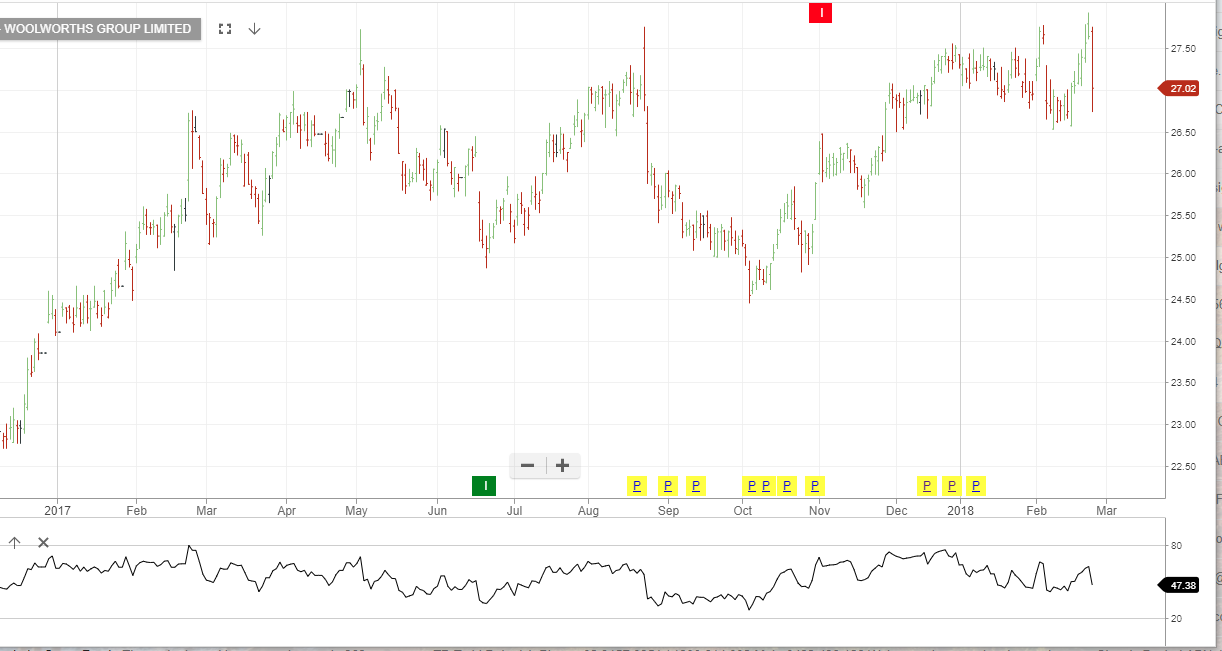 Woolworths