With the US FOMC raising its Fed Funds target from 1.5% to 1.75% last week, the overnight rate in the USA is higher than the benchmark rate in Australia for the first time in over 25 years.
This removes a key pillar of support for the AUD/USD. 
With the RBA firmly on hold throughout 2018 and the FOMC looking to lift rates at least 2 more times this year, we expect the downside pressure on the Aussie dollar to increase.
The AUD/USD posted a 3-month low of .7670 last week as internal momentum indicators continue to point lower. Current chart patterns suggest a test of the .7150 level over the medium-term.
Investors looking to profit from a lower AUD/USD can buy the BetaShare ETF with the symbol: YANK.
YANK is an inverse ETF, which means the price of YANK increases as the AUD/USD trades lower. It also has a weighting of 2.5%, which means the unit price will fluctuate  by 2.5% for every 1% change in the AUD/USD exchange rate.
With a current price of $13.40, we calculate that the price of YANK will be near $16.50 as the AUD/USD returns to the January 2017 low of .7160.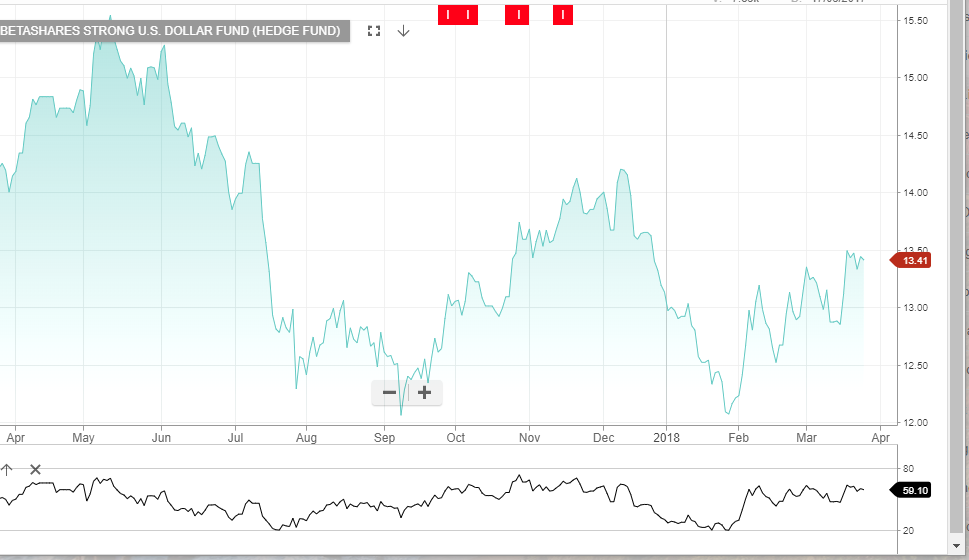 BetaShare ETF: YANK