We suggested buying AMC in a blog posting on March 7th at $14.06.
Since the start of the year, AMC has been trading in a pennant formation with support in the $13.70 area and firm resistance at $14.50.
The share price traded to $14.26 today and we are looking at $14.50 as a price inflection point.
A break higher could extend to $14.80, which would offer and opportunity to sell the $15.00 calls into December.
This would allow investors to collect the September dividend of 29.85 cents, as well as 60 to 70 cents in option premium for the sold calls.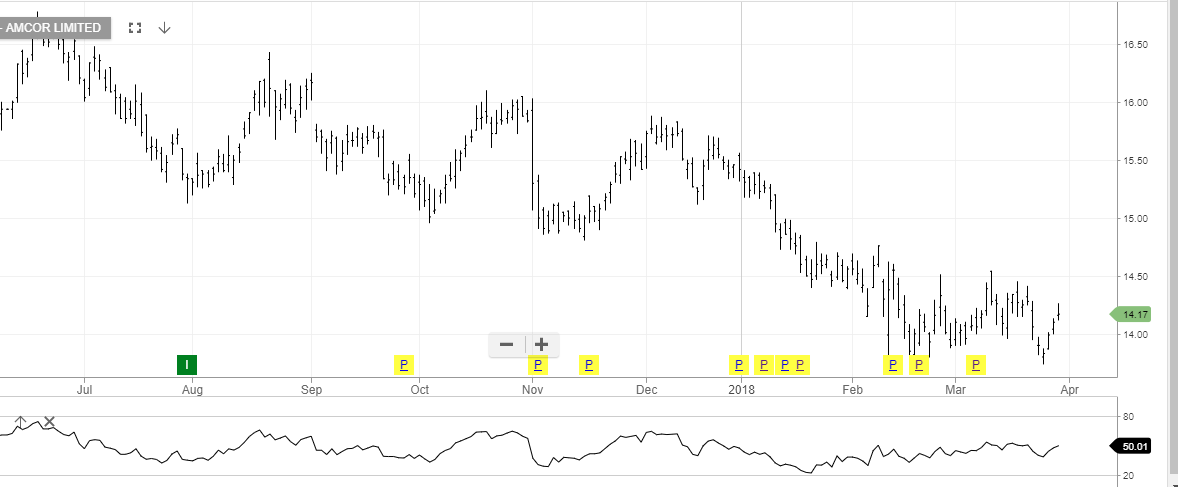 AMCOR