Shares of SUN hit a 3-week low of $13.43 as the downside momentum in local financial names continues to increase.
SUN announced today that they will snug interest rates higher on all variable rate home loans next Wednesday due to higher funding costs.
Our ALGO engine triggered a sell signal in SUN on November 10th at $14.05.
We will look to cover short positions near the February low of $12.45.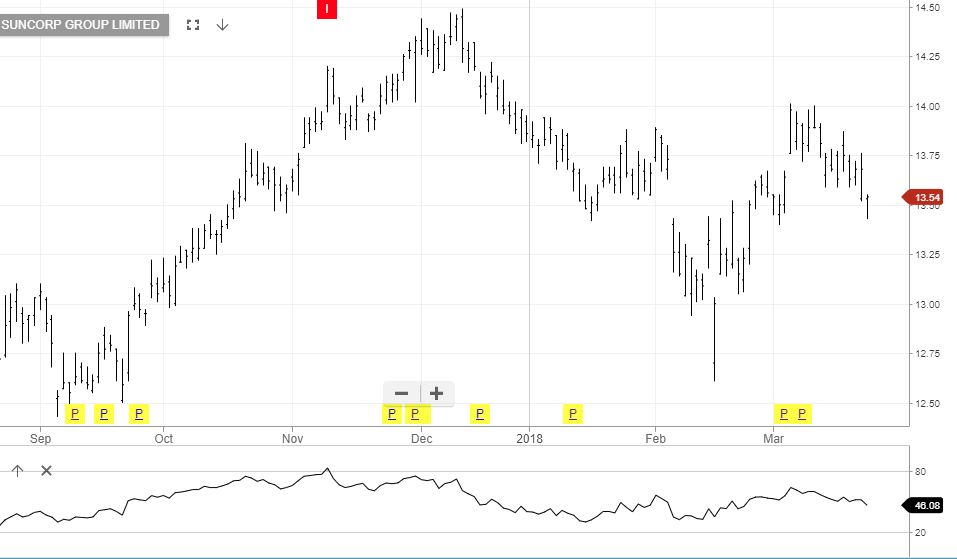 SunCorp