Our ALGO engine triggered a buy signal on JHX into Monday's ASX close at $22.45. The share price surged 4.5% to $23.50 yesterday and has pulled back into the $23.00 area in early trade today.
Tuesday's sharp move higher was prompted by the release of their Q4 full-year results, which reflected a 12% increase in EBIT to USD397 million, as well as positive guidance for FY 2019.
We see scope for a move back into the April high levels just below $24.30 and suggest working a sell stop at or near the recent low of $22.20.
James Hardie goes ex-div $0.30 on the 6th of June.  Adding a $24 Dec call option generates an additional $0.92 per share income.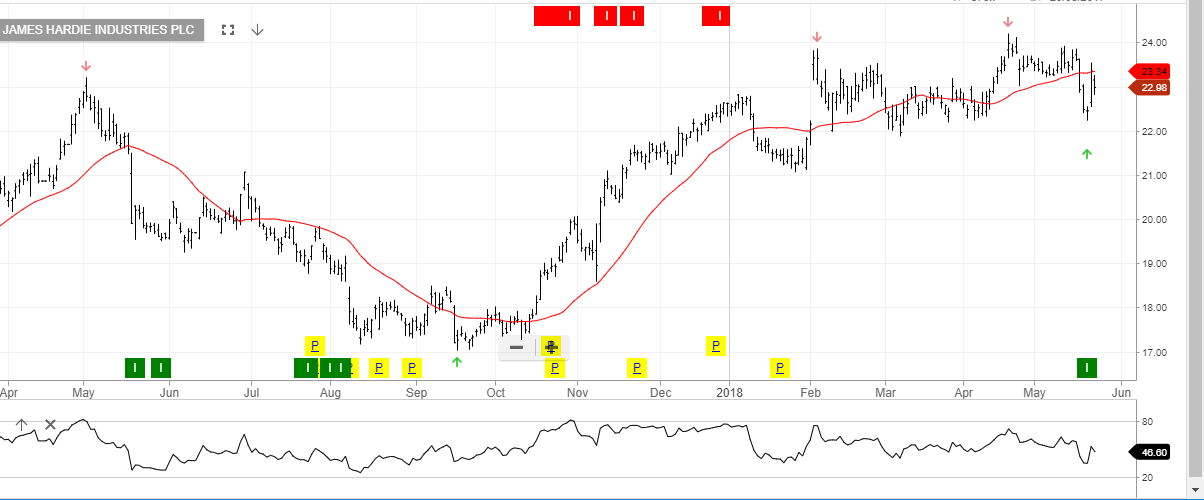 James Hardie