Our ALGO engine triggered a buy signal for South 32 into yesterday's ASX close at $3.61.
The "lower high" pattern is referenced to the low posted on April 12th at $3.34. The stock has been added to our ASX Top 20 portfolio.
The share price has dropped about 8% since announcing an all-cash offer to acquire the remaining 83% of Arizona mining; a Canadian resource company which they own 17%.
The transaction does not need Canadian regulatory approval and should begin showing profits in the zinc and copper area by the September quarter.
We see solid support in the $3.40 area with an upside target in around $4.15 over the medium-term.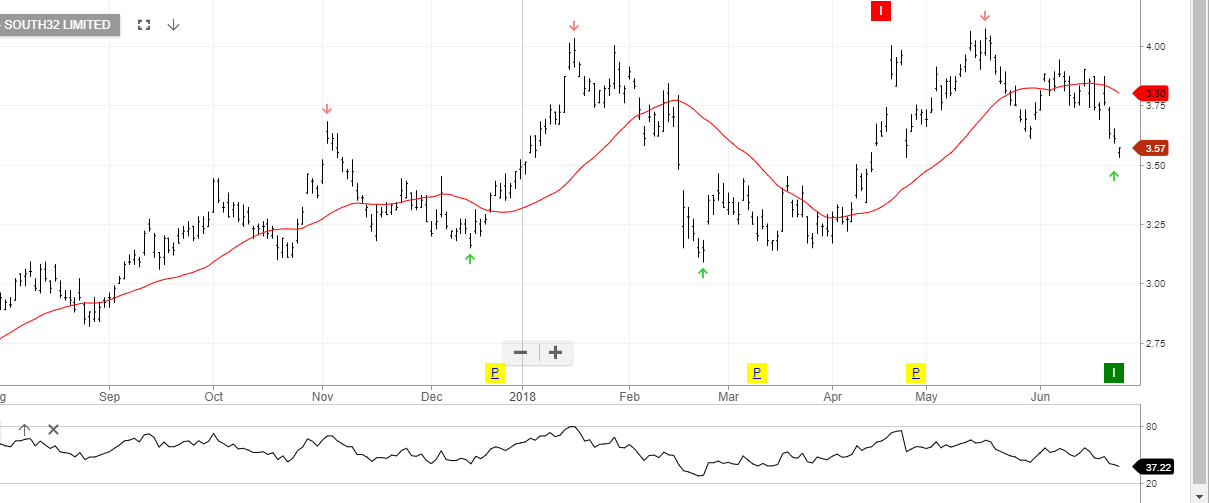 South 32